CHU CEO forecasts 2020 trends | Insurance Business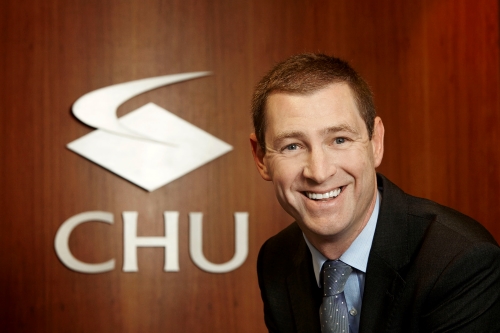 CHU CEO Bobby Lehane (pictured) has offered a forecast for 2020, with insight into which topics he thinks are likely to dominate Australia's insurance industry over the next 12 months.
Speaking to Insurance Business, Lehane identified building defects as an obvious area to watch, saying the persistent problem will remain a "strong theme" through 2020.
"Defects are common in the building industry, particularly in new builds, but the severity can vary greatly and so can the impact on insurance cover," he said, pointing to recent research from the University of New South Wales.
According to the institute's City Futures Research Centre, 75% to 85% of owners' corporations have identified major defects in their buildings.
"The insurance industry, strata industry and the government are looking at what can be done to meet this challenge," said Lehane, who recently won the Financial Services and Insurance Executive of the Year Award, at the 2019 Executive of the Year Awards.
Lehane also predicted technology will play an ever-increasing role in the insurance value chain moving forward, with automation of many processes on the near horizon.
"The digitalisation of insurance and indeed the looming opportunities presented by 'the 4th Industrial revolution' continue at pace and there will undoubtedly be leaders and followers in that regard," he said, before adding that CHU has already placed artificial intelligence (AI) and adoption of broader technologies as a key plank in its strategy.
According to Lehane, diversity and inclusion will also see an increased focus over the coming months as more leaders develop a deep understanding of the benefits associated with workplace equality.
"The importance of diversity and inclusion in the industry is growing and increasingly better understood," he said. "As a leader in that space, CHU has made diversity and inclusion a major focus with more thought-provoking workshops planned for 2020."
Unsurprisingly, as Australia battles devastating bushfires and the Adani coal mine continues to draw scathing criticism, the environment will also be at the forefront of everyone's minds.
"2020 and beyond will also see environment and sustainability gain a higher importance across the industry," said Lehane. "We will develop a comprehensive strategy with respect to the role CHU and indeed the broader industry can play to make a positive change."
Commenting more specifically on what brokers can expect from CHU in 2020, Lehane promised continued enhancement of products and service.
"To this end, we are looking at an enhanced commercial product and the ability to access commercial through our StrataTech platform," he said. "In addition, we will build on our landlords and contents offering and look to extend these to non-strata buildings through 2020."