College admissions scandal could cost tens of millions | Insurance Business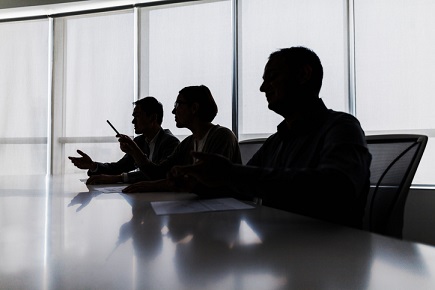 The US college admissions bribery scandal, aptly nicknamed Operation Varsity Blues by the FBI, has attracted worldwide attention since it was exposed to the world back in March.
Fifty people, including 33 parents and a number of college coaches, have been indicted for their involvement in the criminal conspiracy, which saw wealthy people bribe their way past the strict admissions systems at some of America's elite universities.
While a number of famous faces now await prison sentences for their participation in the scam, several leading schools are also being dragged into the media spotlight thanks to the misconduct of just a few employees.
It begs the question, how are insurance policies responding to this complicated situation?
Rob Lamont is a state director at Aon – he says the illicit nature of the situation means some employees may be covered while others certainly won't be.
"Fraud and criminal conduct, such as bribery, is uninsurable at law. As such, a perpetrator would not have the benefit of legal costs indemnity," he tells Insurance Business. "Employees who happen to become caught up in the scandal might be indemnified, pending they are not the perpetrator, and were not aware and did not condone the bribery."
While there are many exclusions that may affect coverage, Lamont says the most obvious one, in this case, is the exclusion against insuring fraudulent, dishonest, or criminal behaviour.
"Such conduct is uninsurable," he stresses. "Indemnity is voided if an insured party commits fraud when making a claim on the policy. For example, the policy would be voided if the college had known and condoned the behaviour, but tried to deny its knowledge of the bribery."
In addition to the criminal case which is currently ongoing, a group of students and parents have filed a federal lawsuit seeking class-action status against a number of colleges named in the scandal, claiming their admissions process was "warped and rigged" by fraud.
Mark Cleeve is a long tail portfolio manager at Ansvar, which specialises in insurance solutions for the education sector, among others. He says if the class-action is successful, it will undoubtedly lead to an incredibly complex claim.
"The nature of the action will be complex in that the allegations focus on the wrongful denial of placements in these prestigious colleges to talented, appropriately qualified students," he says.
"The resultant loss to these students includes a denial of opportunity – both financial and social – that comes with a degree from such an institution."
Cleeve also says the group will likely seek compensation for expenses, including application fees, costs of preparatory extra-curricular activities and courses undertaken in seeking admission to the college.
"Insurance would be expected to respond to claims for civil liability based on allegations of breaches of competition and consumer legislation and fraudulent conduct against the colleges and its employees along with the cost of legal representation in the defence of the actions," he says.
When asked to estimate the approximate claim cost for a single university, Cleeve offered an educated, and eye-watering, figure.
"Assuming the strength of the merits of the action and ultimately successful litigation, I believe that in light of the prospect that punitive damages may be awarded in addition to compensatory damages, it is not fanciful to speculate that the cost will could be an eight-figure amount."
Thankfully, Cleeve also said it would be unlikely that a similar scandal could hit Australian universities.
"The governance and risk frameworks associated with the university admissions process in Australia serves to mitigate against the risks of the systemic shortcomings we are witnessing in the US," he said.
However, for those that do want to implement more stringent risk mitigation measures, Lamont suggested proper governance frameworks with separation of duties and a strong audit process.
"It is important that this framework extends to the acceptance of all students, including international students," he added.
Of course, while the likelihood of such a case occurring in Australia is low to impossible, Lamont noted that the high-profile news story provides an opportunity for brokers to discuss risk mitigation strategies and management liability cover with clients.
"It is common for class actions to name directors, officers, or similar senior managers as co-defendants alongside the college," said Lamont. "Management liability, and D&O insurance is a crucial protection for such individuals."
Unsurprisingly, Cleeve agreed, saying that management liability is an essential cover for any organisation's insurance program and encouraging brokers to discuss the issue with clients.
"Risk management is an essential element of good governance in any business sector, and no less so for education clients," he said. "Brokers should regularly discuss each client's risk management framework and risk maturity to ensure the organisation's risks and opportunities are appropriately managed and business objectives are achieved."