Corporate risks: have insurance executives forgotten how to travel? | Insurance Business Australia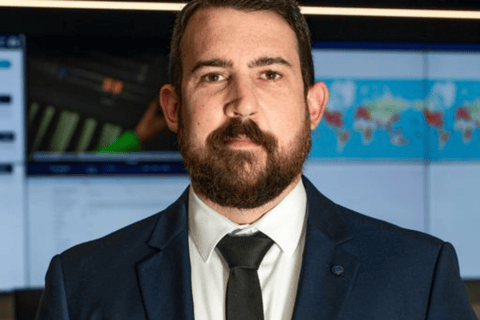 "In the post COVID pandemic world we've largely forgotten how to travel," said Paul Trotter (pictured above), security and intelligence lead at World Travel Protection (WTP), the travel risk management company.
Trotter explained how this amnesia has significant implications for insurance company executives busy catching up on international trips.
"There's definitely a higher level of risk tolerance without a similar level of risk awareness and avoidance where possible," he said.
Given Australia's reputation as a nation of travellers, Trotter's assessment may surprise some. Is it really possible to lose that Aussie traveller wisdom after two years of COVID-19? Apparently, it is.
"Travellers have lost that collective knowledge of those risks," said Trotter. Leisure travellers, he said, are the main sufferers of this collective malaise, but corporate business trippers are also victims.
Review travel risk assessment plans
"Even with business travellers, to an extent, you've got a population of people who are very excited to travel again and that travel aspect is their primary focus," he said. "So they do take unnecessary risks in the leisure space."
Trotter said businesses, including insurance companies, should start reviewing travel risk assessment plans right down to the basics. He said they need to remember all of the things that went into those risk assessment and risk treatment plans before the pandemic and understand how those potential travel impacts may have changed post pandemic.
Read next: Greater focus on employers' duty of care ahead of business travel revival
"If you have a traveller who gets injured or killed while they're travelling to and from work," said Trotter. "Their company's got a responsibility but they're also financially at risk and their reputation's at risk as a result of not planning out the various aspects of travel that were previously second nature but now have also changed so much."
One challenge now, he said, is that awareness of a destination and its hazards often relies to some degree on collective knowledge. The ad hoc way we built up that knowledge was missing during the pandemic because no-one was travelling.
"If you had a neighbour who travelled once a year to Asia for holidays and you were traveling there for the first time on business, typically, you might have been able to go to that person and ask questions," said Trotter. "You might ask about any risk of petty crime, pickpocketing, those kinds of things."
Preventable travel accidents have risen
As a result of this deficit in travel knowledge and pre-planning, in recent months, Trotter said, WTP has seen many preventable travel incidents.
"Everything from falling for scams that we would normally be able to avoid to getting bitten by animals," he said.
Trotter said the travel environment has also changed considerably over the last two years, changing the risks facing travellers.
"We've seen an explosion in the rate of pickpocketing in both typical and non-typical areas," he said.
Read next: New Zealand among world's safest for travel – survey
Trotter said that is partly driven by criminals returning to their modus operandi after a quiet time enforced by the pandemic. The economic downturn is also creating travel risks.
"Then there are people who may have lost their livelihoods and their only option now could be petty crime in a tourist area," said Trotter.
Extreme weather events are also taking some corporate travellers by surprise.
"There has been a lot more requirement to step in there and assist travellers when perhaps they normally wouldn't have needed that level of assistance because the business that they worked for would normally already have robust plans in place already," said Trotter.
Corporates are taking longer to arrange travel
WTP has also noticed that the corporate world's travel process is slower than it was pre-COVID.
"That's down to both forgetting how to travel and needing to double check all the risk management strategies," said Trotter.
However, he said, larger companies aren't actually very concerned by the current high cost of plane tickets. Trotter said the reasons firms are reducing their travel can include the increased risks and because there's less appetite.
Some of that reduced appetite is because of environmental considerations, he said, where choosing a Zoom meeting over flying is now considered a better option for the company.
"We've also noticed that companies are using lower fares or lower class tickets but the most significant impact in terms of cost for them is actually when they arrive in the destination country," he said.
Accommodation budgets for overseas trips are being reduced and business travellers, said Trotter, are often required to complete several projects during the same trip to achieve more with fewer flights.
"We're even seeing some companies purchasing properties or renting long term in the destination as a means to reduce costs once they arrive in country," said Trotter.
Alternative means of travel are also being considered more often.
"Europe and continental United States are probably the best examples of this, where we're seeing an increased use of trains," he said.
Trotter said train trips can help allay financial concerns and environmental considerations. However, he said, while the optics might look better for the company, the positive trade-offs compared to air travel aren't necessarily clear.
"Train travel can create its own series of risks as well," he said. "There's an increased risk of criminality on trains: you've got people getting on and off, there's ready access to your bags and we're seeing more pickpocketing."
Compared to airports, said Trotter, train stations tend to be more risky locations.
"Train stations themselves aren't necessarily safe in certain parts of the world and there's no significant security in a lot of train stations as well, like you would expect to see in an airport," he said.
According to the latest figures from the Australian Bureau of Statistics (ABS), just over one million Australians travelled overseas during October 2022, up from 36,000 the year before.