Insurer rolls out pandemic cover for corporate travel | Insurance Business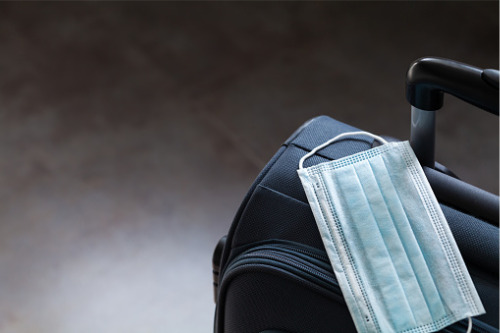 Allianz Partners is now offering pandemic and epidemic cover for its corporate travel policies.
The added benefits have been put in place in response to an uptick in travel between Australia and New Zealand, and CEO Kevin Blyth said the cover aims to give corporate travellers the same confidence that Allianz Partners has already offered to its retail clients.
The new Corporate Premier policy will cover travellers who contract any pandemic or epidemic disease while travelling, though Blyth said it was important to note that any travel disruption caused as a result of government-ordered lockdowns would not be within the scope of the cover.
Read more: ICNZ weighs in on Trans-Tasman travel bubble
"We're definitely seeing corporates interesting in getting their people travelling again," Blyth commented. "There will still be some degree of nervousness, but so far, the governments in both Australia and New Zealand have behaved really well in response to sporadic outbreaks.
"This latest policy follows the same mould of our retail policy. It will cover people if they catch an epidemic or pandemic disease while overseas, including COVID-19, and it will cover all costs associated with that. But if there is a generic government-initiated lockdown, it won't cover you in that instance.
"It's really aiming to give companies the same degree of protection and confidence that we've given our retail customers, and I expect to see more uptake of that when people realise that Australia and New Zealand aren't going for large-scale unilateral lockdowns."
Blyth said that since the Trans-Tasman bubble opened, there has been a notable increase in travel - however, travellers are still taking a cautious approach, and are wary of being caught off-guard by potential sporadic outbreaks.
He said that New Zealand and Australia's decision making in the longer-term will likely be the primary driver of travel confidence for the foreseeable future, but that getting some degree of pandemic cover will also offer substantial peace of mind to travellers.
Read more: Trans-Tasman bubble: is NZ relaxing its 'zero risk' approach?
"We've seen a small increase in travel, though not a significant one," Blyth said. "I think it's very early days, and you're still going to see people have a degree of nervousness around what happens if there is an outbreak - are they going to be caught overseas, or will they need to isolate when they come back?
"We're definitely seeing people in the corporate and retail spaces becoming more interested in travel, and we're probably going to start seeing people booking a bit further out into 2022. We've seen some short, sharp pauses to the bubble so far, though it's encouraging to see that this hasn't resulted in a longer-term halt on travel. So, while we have seen some uptake, I think it'll take some time for people to become more confident that it is going to stay open, and that it is okay for them to travel."