Does Kogan.com's QBE partnership signal a return to growth? | Insurance Business Australia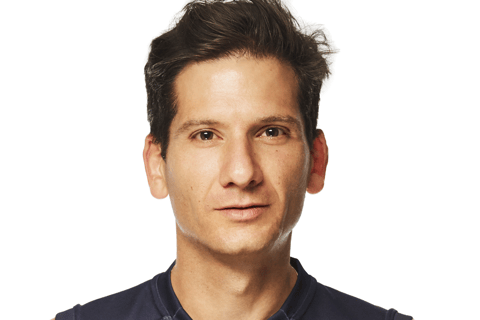 Kogan.com, the online retail company, has relaunched its home, motor and compulsory third party (CTP) insurance offerings in partnership with QBE Insurance. Ron Gelberg (pictured above), Kogan.com's director of partner care, said the relaunch is about responding to customer feedback and offering better and more affordable coverage.
The collaboration follows the firm's disappointing FY22 annual results. In August, Kogan.com reported a net loss of $35.5 million. The company attributed the loss to misjudging the impact of the COVID-19 pandemic.
At the time, founder and CEO Ruslan Kogan said, the firm had "right sized" the business for efficiency. "We're pleased to see eCommerce adoption start to normalize and return to its steady and continued growth," said Kogan in the announcement.
This suggests growth helped pave the way for the new partnership with QBE.
"Earlier this year, we decided to adapt our offering to our customer's ever-changing environment," said Gelberg in response to questions from Insurance Business. "Our new partnership with QBE also simplifies the buying process for our customers and provides an excellent experience for all."
Read more: QBE teams up with online retailer Kogan.com
In a media release, Eleanor Debelle, QBE Australia Pacific's managing director, said the partnership is a sign of the insurer's acknowledgement of the importance of online platforms to customers.
"Now more than ever, we recognise the importance of online platforms and digital tools in customers' day-to-day dealings," said Debelle.
Gelberg also said his company identified a gap in the market.
"Home and contents insurance is crucial for everyone, but the Insurance Council of Australia (ICA) estimates that some 1.8 million Australian households have no home and/or contents insurance at all," he said.
Gelberg said that number equates to nearly one quarter of all households.
"We believe that by offering comprehensive and more affordable insurance, we can help those Aussies who de-prioritise home and contents insurance because of cost," he said.
Gelberg said his firm's focus has always been affordability and value.
"Another reason we were drawn to partnering with QBE is its commitment to community support - a portion of all customer premiums are invested back into social and environmental benefits through QBE's Premiums4Good program," he said.
Gelberg said one challenge putting together the partnership with the insurance giant was providing customers with a competitive level of quality coverage and better value than mainstream providers.
"But we overcame it thanks to QBE," he said. "Most 'value' insurers have a bare minimum offer, but our partnership means we can offer competitive insurance to our customers."
Kogan.com's first foray into insurance in 2017 included a suite of offerings: home, contents, travel, car and landlord insurance. The following year, the firm launched health, pet, and life insurance products.
The ASX-listed online retailer's pet insurance is issued by Hollard Insurance Company.
"We know pets are an important part of many families, and we're proud to provide Aussies with a simple and affordable option to ensure their pets are covered, without breaking the bank," said executive director David Shafer at the time of the launch.
Read more: Kogan branches into pet and life insurance
Kogan Life Insurance is issued by Hannover Life Re of Australasia and distributed by Greenstone Financial Services.
At the time of the release of the firm's FY22 results, the Australian Financial Review (AFR) reported that investors heavily sold down Kogan.com stock pushing the company's market capitalisation to $375 million, a fraction of its $2.6 billion value at its peak in October 2020.
"We were wrong," said CEO Kogan in the ASX announcement about COVID-19 impacts on the business. "As the true volatility of the situation settled in — caused by stay-at-home orders and lockdown ambiguity — eCommerce did not continue to grow as anticipated."
According to financial newsletter, Money Morning, during the 12 months before that, Kogan.com's share price fell 70%. Before the pandemic hit, the firm was reporting very strong growth.
At the beginning of 2018, Kogan.com reported a massive revenue increase of almost 50%, or nearly $210 million, for the half year ending on Dec 31, 2017.
"The business is in the best shape it's ever been and our team is excited about our pipeline of initiatives that will further enhance our consumer offering," said Kogan at the time.
In 2017, Kogan had teamed up with Hollard Insurance to offer home, contents, landlord, car, and travel insurance under the Kogan Insurance brand.
"Kogan and Hollard share values of innovation and entrepreneurship – the launch of Kogan Insurance represents a great opportunity to deliver more value to Kogan customers," said Hollard CEO Richard Enthoven at the time.