How brokers can build strong alliances | Insurance Business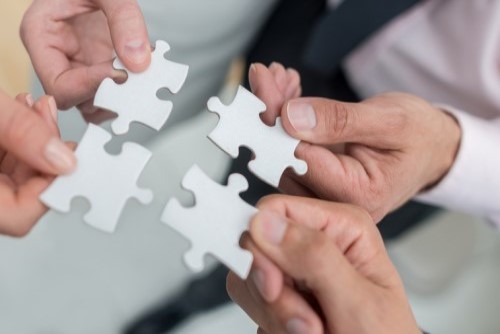 A leading business advisor has urged insurance brokers to build a strong network of professionals from other industries, saying it can improve their value proposition and result in vital non-client referrals.
"It's important to develop some really solid alliances with professionals such as real estate brokers, lawyers, consultants and accountants," says Clifton Warren, principal of Corporate Eye Consulting.
According to Warren, who has penned two books on building a successful business within the financial services sector, these professional alliances are best formed by speaking with current clients.
"The best place to start is with your top clients - when you come to have a review, simply ask them who their accountant or lawyer is," he tells Insurance Business. "They'll all have real estate brokers, they all have accountants, they all have lawyers, they all have advisors and those are the ones you should be partnering with.
"Once you get their names, those people are willing to meet with you because you share a common client - and if you're doing a great job for their client, they're going to refer others to you."
Of course, the benefits of having a trusted professional network are twofold and insurance brokers will also be able to offer informed and reliable recommendations to their clients.
"When a client comes to me, I always try and ask if they have a current accountant and if the answer is 'yes', I ask if they're happy with the service – if the answer is 'no', I'll usually have three or four names I can suggest to them that they can go and check out for themselves ," says Warren.
"Having those alliances around you means you're able to offer clients full-service advice and in return you form very powerful relationships that are going to work for both you and your alliance partners in terms of getting solid introductions and referrals."
However, in order to ensure your professional network is happy to send referrals your way, Warren also says brokers must be clear about the service and solutions they provide.
"These people can direct business to you but, in order to do that, they need to be educated and they need to know what you offer," he says.
Related stories:
"There will always be a need for brokers"
Aviva-backed study highlights gender diversity issue