How brokers can win over difficult people | Insurance Business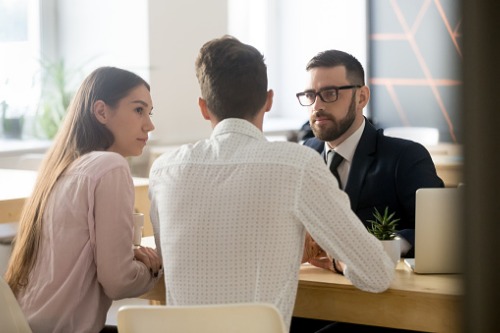 Every broker who's been in the business for more than a few months will have come up against someone a little difficult – whether it's a challenging client, an infuriating colleague or an overbearing boss. However, one CEO insists there are ways to get the best out of everyone.
Aytekin Tank is the founder and CEO of JotForm, a software provider which has been making form-filling easier for brokers and their clients for over a decade.
"We have four million users, and some of our users give us a difficult time almost every single day," said Tank. "But there are some guidelines which help me defuse situations, from handling our customer relations to managing our team of more than 108 employees."
Listen and understand the end goal
Even in the face of angry confrontation, Tank says brokers should seek to stay calm, listen, and understand what the other person's end goal is – rather than responding with anger or emotion.
"Listening, combined with the intent to understand what is being sought, gives you a prime opportunity to end the interaction while achieving your goals," he told Insurance Business.
Focus on what you can do
"You might not be able to avoid what difficult people have to say, but you have control over what you do and, more importantly, what you ask," said Tank.
"Asking questions puts you in the driver's seat to let the person air what they have to say while guiding them to what you can do anything about."
Tank put this to the test within JotForm, conducting face-to-face interviews with users, one of which had been particularly difficult to deal with.
"This person drained our time, providing vague descriptions while sprinkling them with unpleasant commentary," said Tank. "We didn't give up – we kept digging."
Around an hour later, Tank says the team "struck gold" and uncovered the problem at the core of the user's dissatisfaction – and it was an issue that others were also struggling with.
"By continually asking deeper questions of a difficult customer and not giving up, we not only found a new focus, but we also discovered the difference between challenging people and unpleasant comments," he said.
Make a distinction
It can be easy to label someone as difficult because they're asking difficult things of you, but Tank urged brokers to think hard about whether a person is being difficult for the sake of it, or if they're just communicating something which is difficult to hear.
"It always helps to get clear the difference between a difficult message and a difficult person," he said, pointing to an example in which a customer made several new feature requests and was adamant about their unhappiness.
"What if by challenging our platform and strategies, this customer was giving us a huge gift?" asked Tank. "I saw this as an opportunity and stepped into the forum to respond to the customer's experience."
Ultimately, Tank says everyone is always going to come across their fair share of challenging people – but by listening to them, asking questions, understanding their goal and focusing on your actions, you can put yourself in the best position to succeed in getting what you want.
"It won't always happen in the most pleasant way, but keeping guidelines in mind helped us handle challenging moments both with our users and within our organisation, and hopefully they'll help you grow too," he said.
"Don't freeze and walk away, but instead engage head-on with these personalities. They will push you to innovate, make things better and fill in gaps you didn't know were there before they arrived. I'd say that's a gift worth getting at the expense of an uncomfortable confrontation."