IAG issues Black Summer bushfires claims update | Insurance Business Australia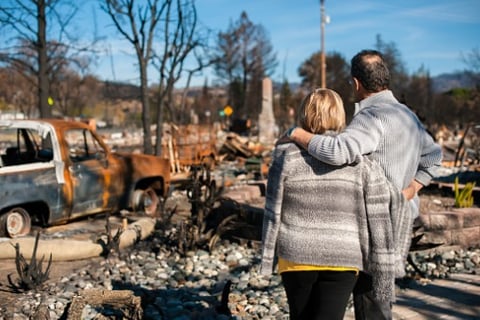 "As our customers continue to recover – while dealing with the added challenges of the COVID-19 pandemic – we are doing everything we can to help them rebuild their homes, businesses, and lives."
Those were the words of Insurance Australia Group (IAG) more than six months after the end of what was described as the "devastating and unprecedented" 2019/20 bushfire season. In its Black Summer bushfires claims update, the general insurance giant said it remains focussed on supporting policyholders.
"To date," noted IAG, "we have received more than 12,400 claims and we have finalised more than 85% of those claims. We are working to resolve outstanding claims as quickly as possible. When the bushfires began in September 2019, we quickly formed a dedicated team to manage the claims to ensure we finalised them fairly and efficiently.
"Our people travelled to affected communities to provide customers with on-the-ground support with their claims and organise financial assistance and temporary accommodation at recovery centres in New South Wales, South Australia, Victoria, and Queensland."
Read more: Australia boosts funding for natural hazards research
Meanwhile customers can also reach out directly to IAG brands via the following numbers: NRMA Insurance, 13 11 23; CGU Insurance, 13 24 80; RACV, 13 19 03; WFI Insurance, 1300 418 158; SGIC Insurance, 133 233; and Coles Insurance, 1300 265 374.
IAG went on to state: "Our partner builders have continued to repair the homes of our bushfire-affected customers throughout the pandemic, implementing processes to ensure they are complying with measures to protect against COVID-19 without disrupting building and repairs.
"While we had completed most assessments for customer claims related to the Black Summer bushfires before the COVID-19 pandemic, we have put several measures in place to ensure assessments during the pandemic are safe and comply with COVID-19 protection measures."
In addition, the insurer also offers free and confidential counselling to help clients and their families through the mental health impacts of the bushfires.