ICA CEO: Budget "will help regional job creation" | Insurance Business Australia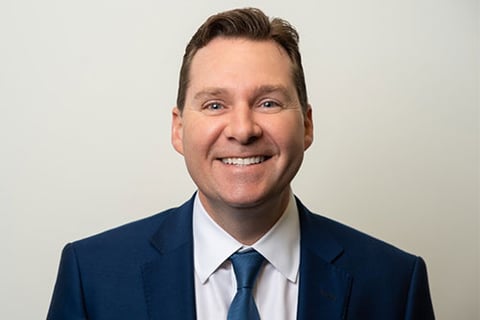 Last week's federal budget announcement was welcomed by many in the Australian insurance industry as an important step in helping the economy recover from the COVID-19 pandemic, as well as last summer's bushfires.
For Andrew Hall, the newly-appointed CEO of the Insurance Council of Australia, the budget's emphasis on infrastructure "will help regional job creation and economic stimulus in the medium term", while "income tax cuts will assist with cost-of-living pressures."
"Additional support for business, in particular the small business sector, will help boost employment and underpin economic growth," Hall added.
Hall's words were echoed by Kirk Cheesman (pictured above), managing director at NCI Trade Credit Solutions. Given NCI's specialisation in supporting businesses that can claim in the event of a customer's insolvency, Cheesman was particularly interested in how the budget would provide relief for businesses that are going through tough times in this climate – and invoked an unlikely Olympic champion to emphasise his optimism.
"I believe the budget is trying hard to support business and avoid a major spike in in administrations/liquidations – for the time being, at least," he commented.
"I hope with the measures being implemented, Australian companies can be the 'Steven Bradbury' of business and stay on their feet during the remainder of 2020 and 2021."
Michael Olofinsky, managing director at Brookvale Insurance Brokers, told Insurance Business Australia that the budget was rightly concentrated on factors that would hopefully drive growth and accelerate consumer spending.
Olofinsky highlighted the JobMaker scheme outlined in the budget, which sets aside $4 billion of wage subsidies for workers between the ages of 16 and 35 who are newly hired by Australian businesses.
"When I speak with my customers, the one gripe that they've all had is they can't seem to attract new staff members, and that it's too easy to collect benefits. JobKeeper and JobSeeker were wonderful choices, but now we need to get people back to work. These subsidies will, without doubt, help businesses welcome new, young employees into the fold."