ICA declares Sunshine Coast hailstorm a catastrophe | Insurance Business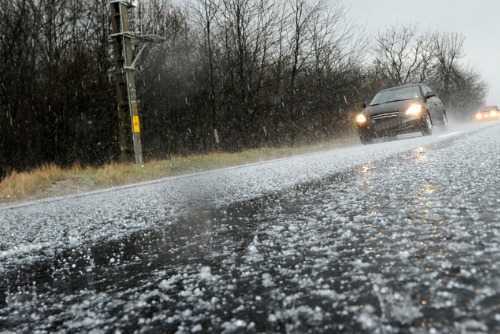 The severe storms that brought giant hailstorms and destructive winds across southeast Queensland early this week have been declared a catastrophe by the Insurance Council of Australia (ICA).
To date, insurers have received more than 5,000 claims, including about 3,000 motor vehicle claims, with losses estimated at $40 million. These numbers are expected to increase over the next few days.
Read more: RACQ flooded with claims after storm hits southeast Queensland
Karl Sullivan, ICA head of risk and operations, said claims lodged for damage to cars and other vehicles were typically for smashed windscreens and dented panels. Many homes and businesses, meanwhile, had suffered damage to roofs and awnings and solar panels, as well as interior damage due to overflowing gutters.
Property owners are urged to lodge claims directly with their insurer, either online or through call centres, as soon as possible.
"Storm and hail damage is covered by household policies and comprehensive motor vehicle policies," Sullivan said. "Insurers are standing by to help their customers and are already mobilising assessors to examine damaged properties and cars."
This is the sixth catastrophe declaration made by ICA this year. Just last week, a catastrophe was declared for the bushfires that razed across the mid-north coast of NSW and Yeppoon and the Sunshine Coast.
Read more: NSW North Coast bushfires declared a catastrophe
Under the catastrophe declaration, the ICA has activated its disaster hotline, 1800 734 621, to assist policyholders with their insurance concerns, mobilised Insurance Council disaster recovery specialists to support affected property owners and local community groups, and established an industry taskforce to identify and address issues that arise.