ICA welcomes government's deferred sales model for insurance | Insurance Business Australia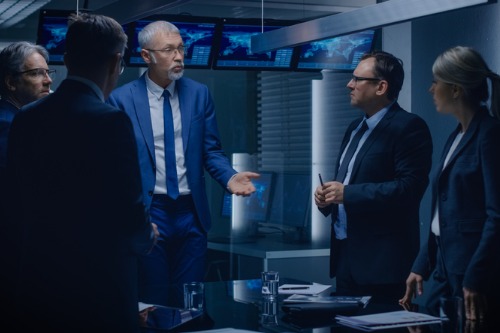 The Insurance Council of Australia (ICA) has backed the Federal Government's announcement to provide a deferred sales model for add-on insurance to ensure consumers are protected when buying high-value goods.
The deferred sales model introduces a four-day pause between the sale of a primary product and an add-on insurance product to help customers make informed decisions when purchasing insurance.
However, the government will exempt the following classes of insurance products from the deferred sales model:
compulsory third party (CTP) insurance for motor vehicles;
third-party property damage, fire, and theft insurance for motor vehicles;
comprehensive insurance for boats, motorcycles, motorhomes, caravans, and trucks;
insurance sold within superannuation (including group life insurance);
postage and delivery of consumer goods insurance;
home-building insurance;
home and contents insurance; and
landlord insurance.
Relief will also be provided for wholesale style insurance available to businesses.
"[The] announcement shows the government has listened to the concerns of the industry and applied appropriate exemptions, so consumers are able to get immediate insurance cover to protect their valuable purchases," said ICA chief executive officer Andrew Hall.
He added that the government's announcement gives the insurance industry more confidence about the implementation of the deferred sales model, enabling insurers to continue providing valuable support to the economy as Australia navigates the impacts of the COVID-19 pandemic.
Read more: ICA welcomes new COVID-19 indemnity scheme
The government has addressed concerns that applying the deferred sales model may have resulted in an increased risk of non-insurance and under-insurance regarding key insurance products such as motor, home, and contents.
The ICA stated that the industry worked closely with the government and the Australian Securities and Investments Commission (ASIC) to ensure that the government would achieve the policy intent of the deferred sales model.
"We identified a limited number of add-on insurance product classes that represented an exceptionally high level of value for customers," the ICA said in a statement – adding that the industry is working hard on the implementation of the deferred sales model ahead of the October 05, 2021 start date.
"The industry continues to be focused on ensuring that we are fully prepared for the commencement of the new legislation, and we look forward to working with the government on the remaining recommendations of the Hayne Royal Commission," Hall said.