icare rocked by more allegations | Insurance Business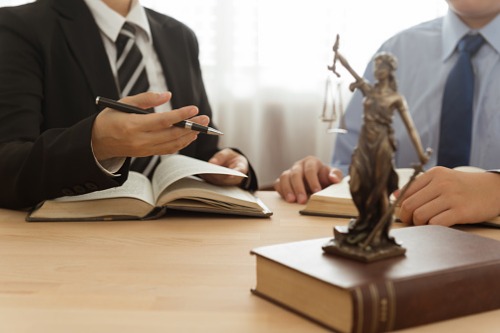 Two icare employees were allowed to resign despite being reported to the police and an anti-corruption watchdog in relation to a recruitment scam that cost the workers' compensation agency more than $150,000, according to a report from the Sydney Morning Herald.
The icare employee and a contractor resigned last year after being informed that they were under investigation by law firm Norton Rose Fulbright, according to internal documents obtained by the Herald. Other internal documents showed that consulting firm KPMG and law firm Allens Linklater investigated another icare employee in late 2018 for their role in contracts worth more than $26 million. That employee, who resigned in mid-2018, was also referred to ICAC and the NSW Police, the Herald reported.
icare provides workers' compensation insurance to more than 326,000 businesses and insures more than 3.6 million employees in New South Wales. It is overseen by NSW Treasurer Dominic Perrottet. The organisation has been rocked by a series of scandals in recent months, leading to the resignations of its chief executive and the chief of staff to the treasurer.
Read more: icare CEO resigns amid financial mismanagement allegations
The organisation is currently facing scrutiny for its procurement processes after the Information and Privacy Commission in NSW found it had breached its obligation to publicly register contracts worth more than $150,000 since its creation in 2015, the Herald reported. The NSW Law and Justice parliamentary committee also found weaknesses in icare's compliance and procurement procedures.
"icare's habit of letting employees quietly resign after they did wrong meant it never fixed its lax procurement standards until it was too late," Labor finance spokesman Daniel Mookhey said.
Norton Rose Fulbright's investigation of two icare employees found that they set up recruitment firms after joining icare so they could send candidates to their own firms to collect the fees, the Herald reported. Between September and November of last year, the employees were paid about $158,000 plus GST for the recruitment of 10 employees through their own agencies. They sent additional invoices totalling $71,000, which icare declined to pay.
Read more: icare: "We must get better"
icare referred the employees to ICAC and the police in May. The organisation said in a statement that it was considering its options to recover the money, the Herald reported.
A separate investigation into an employee who resigned in March 2018 revealed contract tampering, breakdowns in procedures for the approval and payment of invoices, and confidential icare communications being leaked to an office fitout and refurbishment company. Internal audit papers reviewed by the Herald said that issued included "the payment of overtime which appeared not to be substantiated, and apparent tampering with a contract."
A report by Allens Linklaters found no evidence that the employee had obtained a personal benefit in connection with the contracts, but the firm said that emails it reviewed indicated that two workers in icare's facilities division had "friendly social relationships" with employees from the fitout firms, the Herald reported. It said the emails, sent from employee email addresses, included inappropriate content such as references to sexual acts, alcohol consumption and possible drug use. "The emails also suggest that some of this conduct may have taken place in a storeroom on icare premises," Allens Linklaters said.