What's the verdict on the icare scandal? | Insurance Business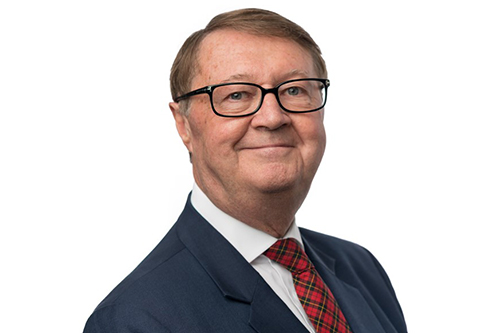 Over the past week, icare has been plagued by scandal as a joint investigation by ABC's 4Corners program and the Sydney Morning Herald revealed allegations of damning financial and claims mismanagement, with CEO John Nagle announcing his resignation yesterday.
The programme highlighted that executives' salaries skyrocketed to around $660,000 while its debts mounted. It also reported on the alleged mishandling of icare's workers' compensation scheme that saw injured workers go without proper care.
In response to the programme, icare stated many of the issues are "historical" and have already been addressed. Additionally, the company says some elements of the report were "misleading and inaccurate."
"Our primary concern remains our customers – injured people and employers. Over the past five years since we began, we have worked tirelessly to transform a broken system, from one that treated injured workers as numbers and ignored business, to one that puts them at the heart of decision making," an icare spokesperson said.
"It is difficult to hear stories of injured workers who have not been treated in the manner they deserve… and we actively review their grievances and concerns. We remain committed to providing care and support for every single injured worker and to the sustainable return to work of injured workers more broadly."
Read more: icare review to improve support for vulnerable customers
Additionally, icare has announced "improvements" in support for vulnerable customers, which will be aided by a review into its management of claims across its insurance and care schemes.
The review, which is expected to commence by September this year, aims to identify the most appropriate support for customers. The final report will be published by the end of 2020.
"Building on the deeper insights our Customer Advocate provided in the 2019 review of the Nominal Insurer [NI], an important component that our business must be able to deliver on is best in class support for customers who experience temporary or ongoing vulnerability through the claims processes that we manage and oversee," said CEO and MD of icare, John Nagle ahead of his resignation.
It was one week after the report that Nagle announced his resignation. A statement from the company said Nagle was "central in driving fast change" across the organisation and was "saddened to see him go."
Four days earlier, icare's long-standing board member, Mark Lennon, also the president of NSW Labor, tended his resignation from the embattled organisation. NSW Treasurer, Dominic Perrottet, thanked Lennon for his service to icare since its inception in 2015.
So, what's the verdict from outside the organisation?
The State Insurance Regulatory Authority (SIRA) declined an interview but noted its recent submission into the Inquiry into 2020 Workers Compensation Scheme, highlighting icare's alleged troubled management of workers' compensation and the impact on NI's.
"Declining return to work rates and rising healthcare costs have significantly impacted claims costs and the financial position of the NI since 2017," the report stated.
"SIRA also considered customer complaints and concerns raised by business representatives, unions (noting that employers and workers are the customers of the workers' compensation system) and other stakeholders.
"The review contains findings on the operation and sustainability of the NI and recommends significant steps for improvement. It is an important contribution to maintaining a fair and sustainable workers' compensation system for NSW."
Among SIRA's "priorities for improvement" for icare are an early and safe return to work outcomes, including for people with a psychological injury; claims management, early intervention and treatment; premium transparency and volatility in alignment with SIRA guidelines; engagement with employers; data quality, and escalating medical costs due to leakage and increases in utilisation.
But for Richard Gilley (pictured), director at RiskNet which helps employers across Australia manage work, health and safety, workers' compensation and industrial relations, icare's conduct has, he believes, given it a scathing reputation among insurers.
"icare has almost achieved a cult-like status in the last three or four years," he said. "I've been a very strong critic of them for a number of years now, since at least 2017."
Gilley, who concedes he's been called "the agitator" by icare because of his unflinching criticisms of the organisation, says the "behemoth" company is difficult to deal with because of the staff's commitment to its claims management model.
"… because [icare staff] have got no real experience anywhere else, they don't understand just how disastrous a model that truly is and how poorly that serves everybody," he continued. "The claims model is, from an external observer perspective, a complete and utter failure."
According to Gilley, in December 2017 the return to work rate at 26 weeks was 89.6%. In other words, 89.6% of workers that had been injured at work were back at work within 26 weeks, which is about "as good as it gets."
He says that return to work mark is what you should be expecting from a system like icare. He also claimed that rate had been fairly consistent for a "long, long time."
"But then along comes the new claims model in January 2018 and, since then, return to work rates have been collapsing – as of March 2020, that same return to work rate is 80%," he explained. "If you look at 89.6% that means that 10.4% of workers continue on receiving workers' comp benefits – 10.4%. Whereas, if you look at the current 80% rate, that means 20% of workers continue on receiving benefits. The difference is, it's almost doubled the continuance rate, which is a shocking statistic.
"That means that's 20% of workers now, but if we went back to 2017, 10% of them would be back at work earning their pre-injury salaries and getting on with their lives. Now, they're confined to the scrappy and that's a disgraceful thing to have happened."
Read next: icare CEO resigns amid financial mismanagement allegations
Alongside its allegedly poor claims management model, Gilley also detailed icare's behaviour within the insurance market, which he says amounts to "misfeasance in public office."
"icare has made threats to service providers about withdrawing their services if they speak up against icare and a large number of people who would otherwise be quite vocal in their criticisms are concerned to make any comments because they're worried about their futures," he said.
"I know rehab providers have been threatened if they raise any questions about how things are going, if they make any public comments, they will cease to get work," he continued. "I know insurers have been told to not use certain doctors. It's disgraceful – this is a public sector agency for goodness sake, I don't know who they think they are. They're public servants… they need to be brought before an Ombudsman and they need to be prosecuted. For that to happen, they should go to jail."
He says if icare employees were using their power as public officials to gain an advantage over another person, it is a problem. The bigger problem, however, is that people are too frightened to put their heads up and say anything.
For Gilley, the only way icare can secure its future is if it "starts over" and gets rid of the entire board. He says Lennon's resignation was a step in the right direction, but not enough.
"The board should go and if [NSW Treasurer Dominic] Perrottet hasn't got the guts or the gumption to sack them, well they should resign and fall on their swords," he stated. "The icare executives need to go – all of them. You've got to start again; we've got to get rid of this model that they put together which has caused so much damage."
His solution to the current scandal and to ward off any future mismanagement is to follow the Northern Territory, the ACT and Tasmania in privatising the market.
"We [should] kick out the nominal insurer system entirely and privatise the scheme - then you don't need a board, you don't need a chief executive, you don't need any government interference – you let the private sector get on with it like it does in Western Australia, like it does in the ACT, in Tasmania and in the Northern Territory," he claimed.
"It's only NSW, Victoria, Queensland and South Australia who have these silly schemes."