Insurance community rallies behind charity ball | Insurance Business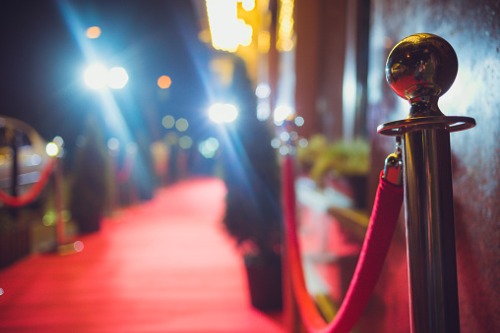 The organiser of a Brisbane charity ball has thanked the insurance community for their generosity, after many individuals and organisations rallied behind the first event – and have already started offering support for the second.
Mandy Cooper, director at CPR Insurance, has long been a supporter of her local community and became involved with ChaplainWatch when her children began settling into their teenage years.
The charity operates night patrols in Brisbane's entertainment district, offering support when people are in need and intervening when they're at risk, in order to keep the community safer.
Their efforts not only have a positive impact on those they help directly, it also takes pressure off police, ambulance and hospital services looking to defuse and triage minor incidents.
"Every parent hopes their children don't do anything stupid when out with friends but, if they do, I want to know that there are Nightsafe Chaplains out there to help them when good times go bad," said Cooper, who described the team as "beautiful, caring people" who always operate on a no-judgement basis.
While Cooper had previously helped with fundraising initiatives for ChaplainWatch, she became significantly more involved earlier this year, after she and a friend pitched the idea of a charity ball – and both agreed to help organise it.
"We pulled it together within four months," said Cooper. "We had 154 attendees and raised funds and awareness of the services of ChaplainWatch."
However, Cooper say the event would never have been possible without the support of Brisbane's insurance community.
"Nathan Sommer, from Ryno Insurance, was our MC for free at the last ball, East West Insurance Brokers were a major sponsor and purchased a table of 10, and Woodina Underwriting had a corporate sponsorship and they had a great time," said Cooper.
The wider business community also rallied behind the inaugural event, donating goods and services to be given away or auctioned off to attendees, and Cooper says she's already been overwhelmed by the support for next year's ball.
"Last ball, we had a fully tailored suit and bottle of wine signed by the PM in our prize pool and I am currently collecting donations for prizes for the next ball," said Cooper. "Our office at CPR Insurance Services is starting to look like a sporting memorabilia warehouse, along with accommodation prizes, jewellery, prestige vehicles for the weekend, artwork, dining vouchers and lots more."
Cooper's aim, she says, is to make the 2020 ball a sell-out event and to find an even larger venue for the ball in 2021.
"Ambitious, I know, but if you don't think big it will never happen," she said. "This year I have a larger team behind me with our board members seeking prizes and trying hard to sell tables along with friends, members of the Valley Chamber of Commerce and other local businesses who support us."
For anyone interested in supporting or attending the Chaplain Watch Purple and White Ball, more information is available online. Those who would like to donate a prize can contact Mandy Cooper at [email protected] or on 07 3123 1137.