Insurer talks Alex, its HR recruitment robot | Insurance Business Australia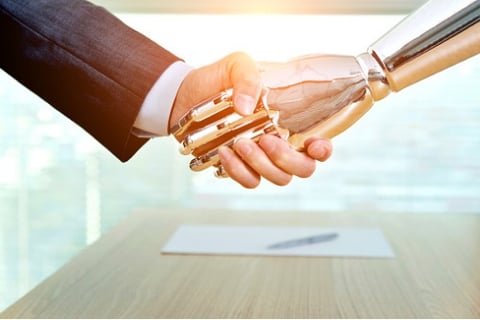 Malaysia-based AXA Affin General Insurance (AAGI)'s CEO Emmanuel Nivet was recently awarded CEO of the Year for the second consecutive year, and the company also took the Continuous Innovation in HR Strategy at Work award at the Global Best Employer Brand Awards 2019.
The awards were held in Mumbai, India and aim to be "an esteemed benchmark for companies with proven track records of delivering leading practices."
Commenting on its success, AAGI singled out the development of Alex, its HR team robot as one of its key successes over the last year, saying it had allowed the company to keep "moving beyond traditional approaches" by integrating automation into its everyday processes.
"The awards are important for us as they give us an indication that we're on the right track to remaining ahead of the game within the insurance industry," chief human resources officer Mohd Syukri Ahmad Sudari told Insurance Business.
"We are among the pioneers of using robot technology for these kinds of processes, and our HR robot forms a key part of our recruitment strategy," he explained.
"It helps us from end-to-end, from the posting of the job in recruitment channels through to selections, shortlisting and interview requests. It helps us in testing out the industry as part of our recruitment drive, so our hiring managers are able to spend their times more on their actual jobs – conducting quality interviews, etc. rather than getting dragged down by administration. The robot saves approximately 60% of our recruiters' time, and it allows us to ensure we're testing the right people who we want to hire for our company. We want to grow our operations to achieve our ambitions.
"The robot acts as a bridge from our internal team to the potential candidate."
"Customer expectations and needs have increased rapidly in the previous years, and this has created opportunities for insurers to constantly challenge themselves," Syukri concluded. "The insurer is no longer simply a payer of claims. It is a business partner, and so we need to be ahead of the game and understand how to empower everyone to live a better life."