Local Honan CEO reveals future plans | Insurance Business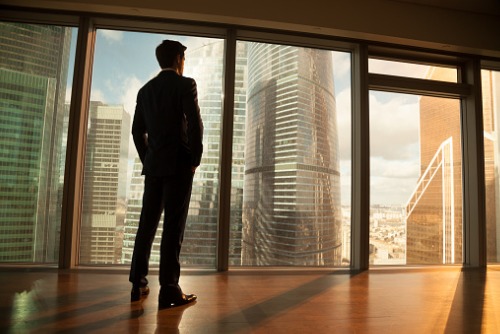 Early last week, insurance group Honan announced a senior-level reshuffle which saw former managing director Andrew Fluitsma step into the CEO role for Australia and New Zealand.
In addition to managing finance, marketing and sales for the entire group, Fluitsma is also charged with overseeing the growth and strategic direction of the firm's trans-Tasman operations.
As such, Insurance Business caught up with Fluitsma to find out what he has planned for the rapidly growing firm and what he what he's looking for in potential future partners.
"As an organisation, we have a very clear vision about where we want the business to be in three years and it's driven by four key drivers – client value, operational excellence, technologies, and data and analytics," said Fluitsma.
"Our activity all comes back to how we continue to stay relevant and ahead of the game in what we deliver for our clients," he continued. "We have a few projects in the pipeline at the moment and some are more visible than others."
One of the company's more prominent projects is its recent organisational rebrand, which Fluitsma says was designed to better articulate who the company is as a business and where it wants to go.
Unveiled last week, the firm claims its new logo reflects the progression of the organisation from a traditional corporate broker to one that explores new growth opportunities – for itself, and for clients.
When asked how Honan plans to achieve its future goals, Fluitsma said the firm is focussed on developing a "solid strategy" and has invested in talent across key parts of the business.
"We have also been very strong on communicating our vision internally and ensuring our employees are engaged and passionate about where we are going as a business," he said.
"I believe that growth is driven by every person, not just the senior executive. My move into CEO of Australia and NZ, and Brad Tymmons' appointment to CEO of Asia demonstrates Honan's commitment to a more strategic growth mindset.
"Brad and I are taking the lead of our regions in differing ways based on business priorities. We all continue to share group operating functions, which is key because collaboration has us always moving in the right direction."
Clearly, growth is a key priority for Honan and Fluitsma said the firm is always on the lookout for opportunities that benefit both the business and end-customers.
"We have been looking for opportunities to bolster our offering to clients – whether this is through acquiring skills and knowledge we don't yet have, or by ventures that give us exposure to new markets," he told Insurance Business.
"While we are mindful of market conditions, we are also confident and comfortable with our own growth trajectory, which gives us a strong base to start looking at inorganic growth opportunities."
Interestingly, when asked what would make a potential partner appealing, Fluitsma was quick to point to culture as a major deciding factor.
"They absolutely have to be committed to delivering for their clients and have a solid history of doing so," he stressed. "Operational issues can be fixed, but it's very hard to change a culture that isn't driven by caring for clients."
While it seems growth is being aggressively pursued by the firm, it appears diversification is not although Fluitsma did say the company was "always open" to opportunities.
"A lot of our diversification in the past has been driven by client needs, but the industry is shifting as a result of the changing technological and business landscape," he explained. "This impacts on where we take our business."