New gig economy insurance product launches in Australia | Insurance Business Australia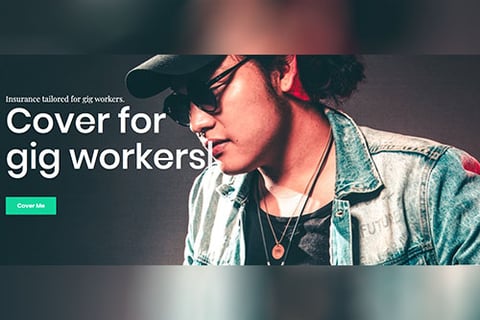 In what is being billed as the first specialist insurance product for Uber drivers, hospitality workers, designers and even Instagram influencers, 'Hustle Cover' was softly launched in late-2019 with a larger rollout planned for this year. Officially known as Hustle by Coverhero, the new product has been specifically designed for Australia's growing gig economy – and its workers within it. Aiming to provide security outside the traditional insurance sphere, it incorporates data-driven methods to find people-based solutions for gig economy workers.
Hustle Cover attempts to cover areas that traditional forms of insurance fail to engage with.
"We wanted to design a new insurance product that was relevant to the changing needs of our generation," Naby Mariyam told Insurance Business. "Hustle Cover covers around 15 different categories of work from Uber drivers to Airbnb hosts – all of the new emerging categories of work and specifically the self-employed group."
Read more: Uber gets the nod in another state
Launched on December 23, the cover – underwritten by Agile with insurance issued by Aspen – attempts to provide comprehensive protection for gig economy workers specifically on the accident and health cover front, with more to be introduced in the future. It has two strands: 'Gigster' and 'Hustle Pro'. The former is aimed at part-time workers, while the latter is tailored to full-time, self-employed workers.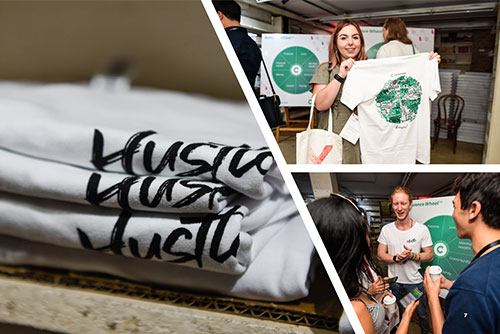 The two strands, and the overall cover, come in response to the changing workplace and the resulting needs of its workers, said Mariyam.
"People have more than one job these days with fluctuating hours and not necessarily a stable income," said Mariyam. "So, we thought, 'OK that doesn't matter – we need to create a product that takes into account all of the changes in the world and lets people choose what they want to do'."
So how did Coverhero conceive of the idea for an insurance product for such a new, but growing economy? Mariyam told Insurance Business that it came from personal experience and a desire to reinvent insurance for her generation.
"The idea behind Hustlecover came from me being in the start-up space for seven or so years and having to deal with the financial insecurity of self-employment," she said. "I had a really traumatic insurance experience and that led me to start the business in 2017."
This experience propelled Mariyam to start the process of putting together an insurance product for workers like her – in potentially multiple jobs and within the fluid confines of the 21st century with less comprehensive protection from risks. "It's the perfect product for self-employed people," Mariyam said - offering protection for different roles within different spheres.
Read more: Revealed – Tipping point for digital insurance in Australia
It also attempts to streamline and simplify the insurance process for that new generation of workers in the gig economy - with binding, quoting, issuing and renewal all powered by Coverhero's online platform called CloudCover.
"Generally, the products in the insurance industry are a one-size-fits-all product – and the process is normally very, very long," Mariyam said. "People want to make decisions straight away."
Coverhero wanted to make an insurance that was anchored on people, and the needs of the workers it attempts to cover – what do those needs look like and what factors contribute towards that? It extensively utilises data and information on work roles to help determine what it needs to know.
"At the end of the day, insurance has a lot to do with human needs and values – protecting the things they love," Mariyam said. "If you don't understand what people love, you don't know how to protect it – we tried to look at insurance from a very human perspective."