No Allianz implications in ASIC's "unprecedented" Westpac penalty case | Insurance Business Australia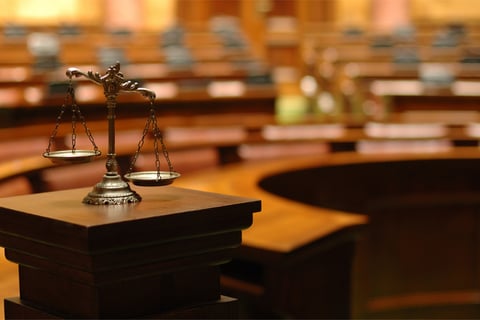 On Tuesday, the Australian Securities and Investments Commission (ASIC) launched six civil penalty proceedings against Westpac, including against Westpac General Insurance Limited (WGIL), the bank's former insurance business. ASIC confirmed that Allianz, the current owner of WGIL, was not involved in its investigations but has some responsibilities in terms of outstanding remediation.
"The conduct and breaches alleged in these proceedings caused widespread consumer harm and ranged across Westpac's everyday banking, financial advice, superannuation and insurance businesses," said ASIC deputy chair Sarah Court.
The penalty proceedings relating to the insurance business concern issues that arose when Westpac still owned WGIL. In July, Allianz completed its acquisition of Westpac's general insurance unit, a purchase worth $725 million.
"Allianz is not a party to the general insurance proceedings commenced by ASIC against Westpac Banking Corporation," said a Westpac spokesperson in a response to questions from Insurance Business.
Read more: ASIC launches "unprecedented" legal actions against Westpac
According to Westpac and ASIC, Allianz was not implicated or involved in the investigation that led to these penalty proceedings.
"Not apart from assisting Westpac respond to ASIC Notices," said an ASIC spokesperson.
ASIC also said that the issues that gave rise to the alleged sale of thousands of duplicate policies were the subject of preventative safeguards before the sale to Allianz.
"Westpac implemented additional preventative controls in relation to the Duplicate Policy issue prior to the sale to Allianz on July 01, 2021," said the ASIC spokesperson.
ASIC alleged that Westpac distributed duplicate insurance policies to over 7,000 customers for the same property at the same time, causing customers to pay for two (or more) insurance policies where they had no need for the additional policies.
ASIC also alleged that Westpac issued insurance policies to, and sought payment of premiums from, 329 customers who had not consented to entering into an insurance policy.
Remediation amounts still owing to customers who were unresponsive to attempted contacts from Westpac were transferred with the sale to Allianz. As an Allianz subsidiary, WGIL is responsible for any further action for customers with policies renewing after July 01, 2021.
There is no indication that any systemic issues that led to the ASIC penalties are still in place under Allianz.
At the time of the sale of Westpac's general insurance business to Allianz, the insurance company established a program team to ensure the successful integration of the Westpac division. Mick Winter, chief general manager of Allianz's Consumer Division, said additional staff were also recruited to help maintain service to Westpac customers.
"The majority of changes have been to ensure that the team joining Allianz transition successfully to the appropriate functional area such as claims or the contact centre," said Winter in July.
The acquisition made Allianz Australia's third largest insurer.
The proceedings launched by ASIC in the Federal Court allege widespread compliance failures. The alleged conduct occurred over many years and affected many thousands of consumers.
"It is unprecedented for ASIC to file multiple proceedings against the same respondent at the same time," said Court.
ASIC filed six matters against Westpac. One of the major breaches involved deceased customers. ASIC alleged that over a 10-year period, Westpac and related entities within the Westpac group charged over $10 million in advice fees to over 11,000 deceased customers.
ASIC also accused Westpac of failures around insurance in super. The Commission alleged that Westpac subsidiary BT Funds Management charged members insurance premiums that included commission payments, despite commissions having been banned under the Future of Financial Advice reforms.
"A common aspect across these matters has been poor systems, poor processes and poor governance, which is suggestive of an overall poor compliance culture within Westpac at the relevant time," said Court.
Westpac has admitted the allegations in each of the proceedings and will remediate approximately $80 million to customers.
ASIC and Westpac will submit to the court that combined penalties of more than $100 million are appropriate.
Court said customers are entitled to have trust and confidence in Westpac being able to deliver what it promises, without suffering financial harm.
Read next: Westpac slapped with $9 million fine for breaches of best interests duty
"Westpac must urgently improve its systems and culture to ensure these systemic failures do not continue," she said.
Each matter will now be separately considered and determined by the court.
In a media release detailing Westpac's "agreement with ASIC to resolve six separate longstanding matters", CEO Peter King said in each case the bank had fallen short of its standards.
"The issues raised in these matters should not have occurred, and our processes, systems and monitoring should have been better. We are putting things right and unreservedly apologise to our customers," he said.