IAG's NRMA supports bushfire-fighting efforts in NSW | Insurance Business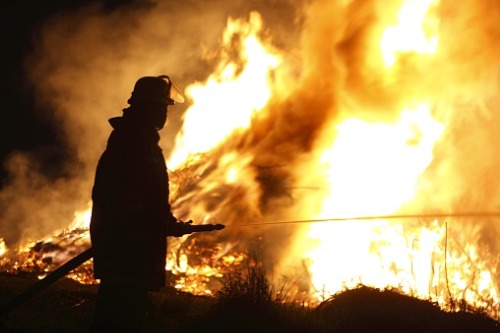 IAG's NRMA Insurance has helped the NSW Rural Fire Service (RFS) with its bushfire-fighting efforts by trialling a new biodegradable, non-toxic fire retardant via the NRMA helicopter.
Read more: Australia's bushfires – the story on the ground
The Australian-first initiative saw the NRMA helicopter spraying Fire Limit fire retardant around properties and community assets near Batemans Bay and Moruya over the weekend, to protect them from advancing bushfires.
Since November, the NRMA helicopter has clocked up more than 300 hours, supporting firefighting efforts on the ground through fire retardant around Moruya and Batemans Bay along with waterbombing on the NSW South Coast, at the Gospers Mountain fire, Turramurra, and Cessnock.
Luke Gallagher, NRMA Insurance spokesperson, said the NRMA helicopter has and will continue to assist the NSW RFS with its bushfire-fighting efforts for the remainder of the bushfire season.
"We're experiencing some of the worst bushfires and most challenging conditions we've seen," Gallagher said. "The NRMA Insurance helicopter is providing the RFS with another aerial asset to help protect our vulnerable communities. We're already seeing good outcomes from the helicopter trial, which is looking at how new fire-retardant technology can help protect homes and properties in the path of a bushfire."
"We are always looking at new technology and new ways to combat fire," said Ben Millington, chief superintendent and manager of state operations and aviation at NSW Rural Fire Service. "The NRMA helicopter trial has the potential to provide additional benefit to the community. The helicopter has the potential to help the RFS provide timely and precise protection of homes, structures, and important community infrastructure."
The trial is part of NRMA's ongoing partnership with RFS to deploy the helicopter to help bushfire fighting efforts. The RFS makes all operational decisions about the NRMA helicopter.