NSW hailstorm blows hole in IAG profit | Insurance Business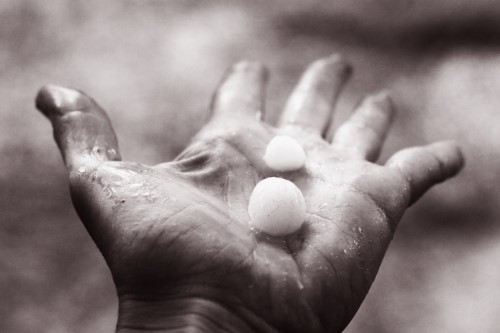 Australia's biggest general insurer said it expects future earnings to continue to face climate change-related challenges, as it reported a first half-year profit hurt by the costly damage from the catastrophic hailstorms that battered Sydney in late December.
Peter Harmer, chief executive of Insurance Australia Group (IAG), said the company's $607m provision for cataclysmic events and perils would likely increase in coming years, due to increases in the value of property insured, the population, and the frequency and severity of climatic events.
IAG half-net profit fell 9.3% to $500m in the six months ended Dec. 31, from $551m in the same period the previous year; while insurance profit dropped 33% to $496m, due to damages from the Dec. 20 NSW hailstorms, SMH and Canberra Times reported.
IAG's reported margin of 13.7% was lower than the first half of fiscal 2018, mainly due to the net natural-peril claim-cost outcome of $110m above allowance after the NSW hailstorms.
IAG wrote $5.88bn in gross premiums during the half, while its underlying margin rose to 16.2%.
"IAG's underlying performance has continued to improve over the half and was broadly in line with expectations," Harmer said. "Our underlying margin increased 70 basis points to 16.2%, reflecting ongoing premium increases across the book that are at least matching inflation on claim costs."
"The underlying result is good, top-line growth is strong, [and] costs are coming down," TS Lim, senior analyst and head of research at Bell Potter, told SMH. "The underlying margin went up by 300 basis points. When you look at the underlying profit of the company, it is actually pretty strong."
Harmer said the company expected "slightly more subdued growth" in the second half of fiscal 2019.
The IAG leader also doesn't expect the recent Queensland floods to "materially impact" future earnings, SMH reported.