Pandemic-born insurance business outlines long-term plan | Insurance Business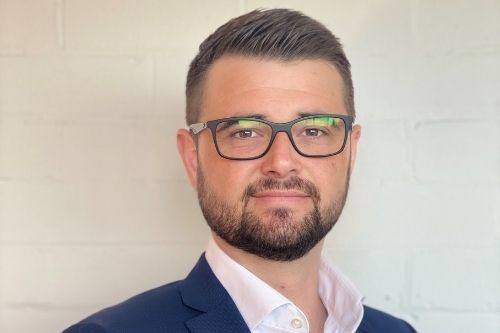 Anyone who has worked in insurance for years will be familiar with the predominantly face-to-face nature of the industry. Elliott Morris (pictured), whose insurance career spans more than a decade, is finding himself in very different circumstances, having launched his own brokerage during the coronavirus pandemic.
When COVID-19 hit, most companies – from major insurers to SME brokers – had to shift to remote working amid health and safety considerations. In the case of Morris's business, Principle Insurance, the Vaucluse-based broker marked its beginnings last September within a home setting, and it is likely to continue operating without an office in the coming months.
"The plans were to originally get an office fairly quickly," the Principle Insurance managing director told Insurance Business. "However, as COVID still has a presence here in Australia – although we're ahead of the game in terms of the global outlook on it – at the moment I'm happy to continue to work from home.
"I'm only 20 minutes from town on a ferry. So, if I need a meeting or anything, it's really quite simple for me. The long-term goal, yes, absolutely, is to get an office, but at this point there's no need to wear that expense, given that our proximity to the City is so close."
Read more: New broking boss finds where he "can be best utilised"
According to the authorised representative (AR) principal, the initial plan when he set up Principle Insurance was to look for premises in Sydney's central business district around this time in 2021.
However, "on review of that," he said, "I don't think the outlay costs would warrant the benefits of being in the City, because you haven't got all your underwriters in town. Most underwriters are coming in one or two days a week.
"One of the big benefits of being in the City pre-COVID was you had underwriters at your doorstep anytime you needed them – you could go and have a quick coffee and discuss a risk; whereas now you don't have that option, anyway."
At present, Morris doesn't see the benefits as being greater than the costs involved in opening an office just yet.
Read more: Broker finds silver lining amid hard insurance market
"When things settle down and things get returned to normal, yes, Principle insurance will have an office in the City," he noted. "That is the end goal. But right now, with everything that's going on, things can change overnight with COVID. And I just don't see the financial rewards outweighing the costs."
Currently a one-man operation, the new broker's priority is to "get through" the first 12 months of business before looking to hire a part-timer to assist with the admin side of things. Further ahead, the vision is to have a workforce of around 10 to 15 people about eight years from now.
Morris said: "The hardest thing at the moment is setting budgets and new business targets. In the first year, it's really difficult to budget for those sorts of things, because certain risks pop up out of nowhere. And those that you've set your sights on might take a year or two to work on.
"So until we've got 12 months under our belt, we can look back and see where the ebbs and flows were. We'll then be able to set better, firmer targets, but at the moment it's pedal to the metal."