Survival in product recall requires 'global and diversified portfolio' | Insurance Business America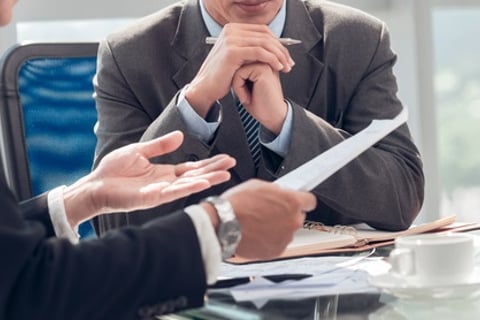 A product recall can be a hugely devastating blow to a company. Not only can it burn a big hole in the company books, but it can also sully brand reputation, sometimes beyond repair.
As global supply chains become more complex and regulatory landscapes tighten up, product manufacturers, retailers and wholesalers are facing some difficult exposures. The average cost of a significant product recall incident is more than $12 million, according to Allianz Global Corporate & Specialty (AGCS), but costs of the most severe events can far exceed that figure.
Specialized product recall insurance can transfer some of that risk for commercial entities, but it's a tricky market for insurers to survive in, explained Christof Bentele, head of global crisis management for AGCS.
He said: "To survive long term in the product recall business, it's really important for insurers to have a global and diversified portfolio, which will help insurers to cushion losses and cope with the changing landscape of recalls. The frequency and severity of product recalls have changed dramatically over the past decade.
AGCS recently acquired the renewal portfolio of Liberty Mutual's US product recall and special contingency business, written through Liberty International Underwriters (LIU) US. This expands AGCS's North America product recall business, which it started in 2016.
"Allianz has a substantial product recall portfolio globally. Purchasing the Liberty Mutual renewal rights gives us the opportunity to balance out our portfolio in North America and expand our customer base in the US," Bentele explained. "The overall portfolio fits very nicely with what we're trying to achieve at AGCS.
"Companies that choose to renew policies with AGCS will benefit not only from an overall smooth transition, including engagement of the same crisis management partners, but also from our unparalleled global network and talent, both in underwriting and claims handling."
Product recalls are increasing in frequency and severity. This is due to a number of reasons, such as: stricter regulations and penalties, greater consumer awareness around safety issues, supply chain complexity, the impact of economic pressures, and even the growth of social media, to name but a few.
Supply chain evolution is one of the toughest challenges in the product recall space today, according to Bentele. Products and parts are entering the chain from all over the world, which is adding significantly more touch points where things can go wrong and blame can be laid.
Bentele pointed towards the automotive industry as an example. He said: "Automotive recalls are often the largest and most expensive incidents because of the 'ripple effect' caused by original equipment manufacturers (OEMs) reducing the number of suppliers they're using. OEMs are using the same component parts on various platforms, and suppliers are selling these parts to various OEMs. If a fault is found in that component part after it has been widely adopted in the automotive industry, the product recall fall-out could be huge."
An example of this is the Takata airbags recall, which is expected to result in some 60 to 70 million units across at least 19 manufacturers being recalled worldwide. The cost of this recall has been estimated at close to $25 billion.
"Evolution in product recall will definitely have an impact on the insurance markets. There are areas of growing concern around food fraud and cyber recall, where the insurance industry is going to have to work towards some innovative solutions," Bentele commented.
Related stories:
Allianz unit acquires Liberty Mutual product recall portfolio
Allianz and Aon link up with tech giants Apple and Cisco