Robert Kelly's "euphoria" from supporting incredible cause | Insurance Business Australia
Robert Kelly (pictured above, rightmost) has so far raised $117,865 as part of the "CEO Dare to Cure" event, which saw the Steadfast Group Limited managing director and chief executive take an athlete's ice bath in Sydney's Royal Botanic Gardens.
Organised by the Children's Cancer Institute, the charity initiative also featured other dares such as the mystery box / bug challenge, walking on fire and glass, an extreme fitness challenge, the big shave, and the snake bath challenge – all in the name of childhood cancer cure research.
This year's top fundraiser among more than 100 participants, Kelly had a $90,000 target and has been propelled by the donations of 92 supporters, which consist of both individuals and insurance companies.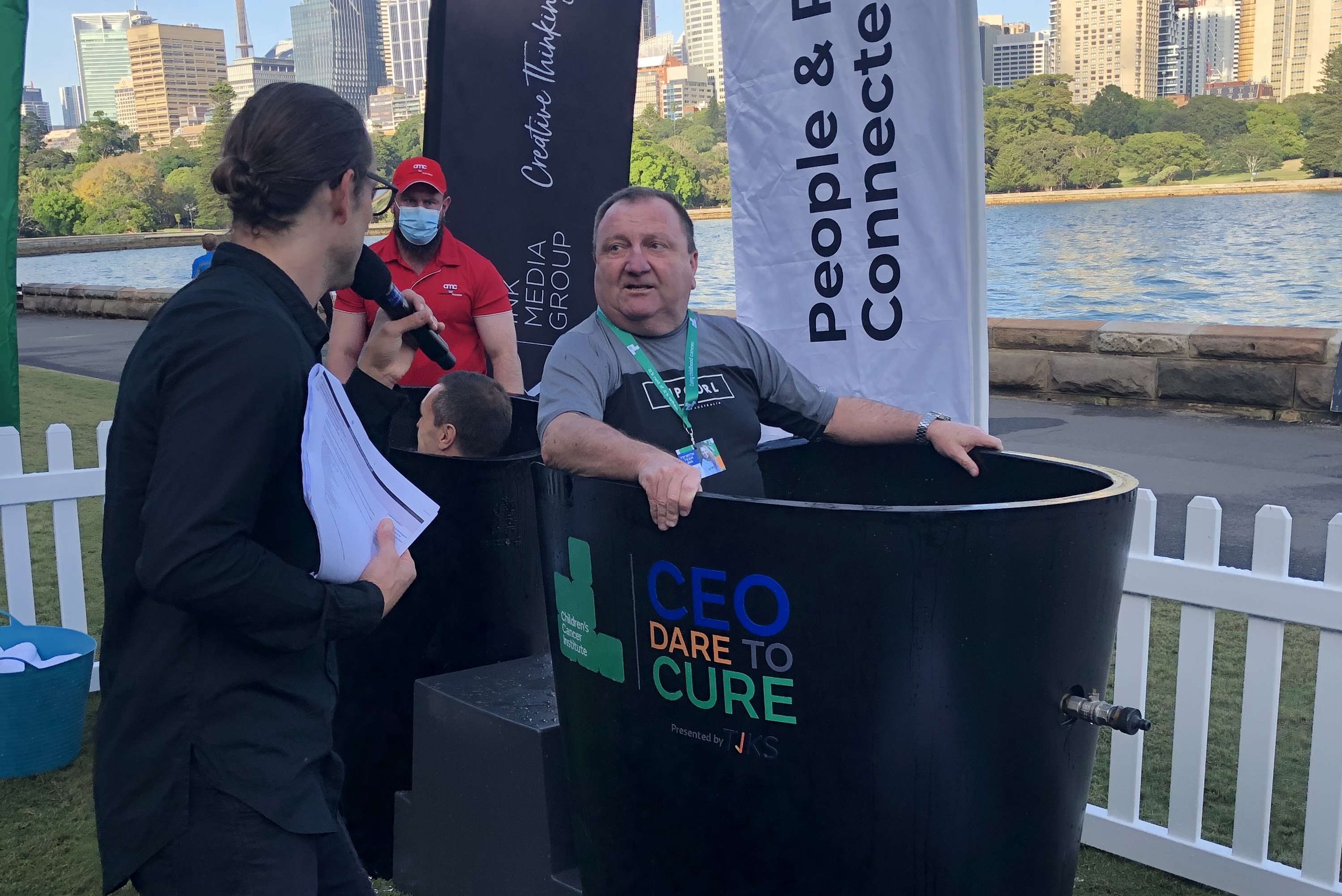 Other members of the Steadfast family who took the ice bath challenge were Underwriting Agencies of Australia's Michael Murphy (pictured immediately above) – who, as of this writing, has nearly doubled his $15,000 goal to $29,041 in funds raised – and Heavy Motor Insurance Australia chief executive Michael Zaknic (pictured immediately below).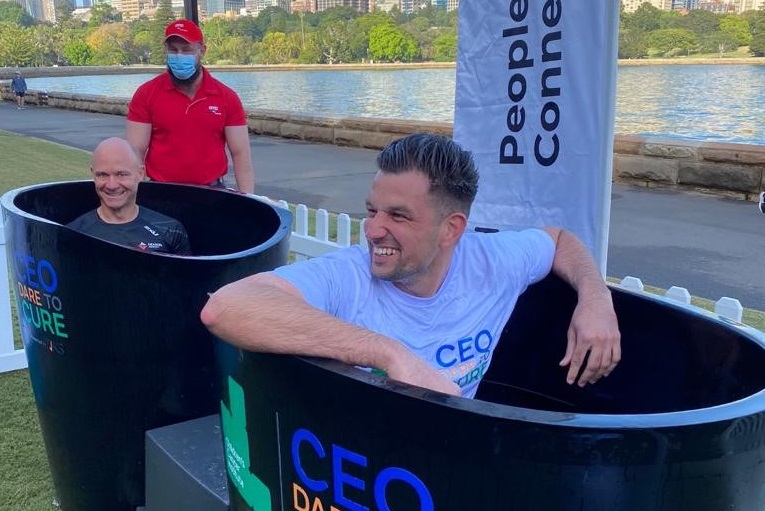 Zaknic's fundraising target was $5,000, which he has exceeded by raising $9,355 to date.
Meanwhile, Steadfast Underwriting Agencies chief operations officer Katrin Stoecker (pictured below) went for the big shave dare. Her 101 supporters have also allowed Stoecker to overcome the goal she set, so far raising $10,260.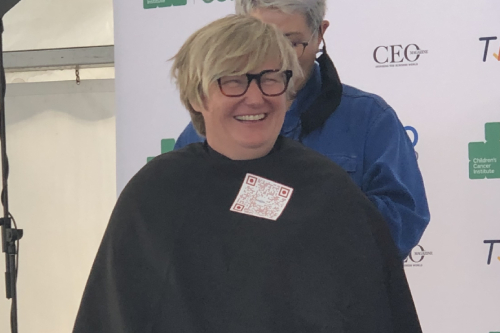 When asked what the experience was like, Kelly told Insurance Business: "Initially I found it confronting to get up in front of all those people in my board shorts, and then you start to reflect on how stupid you'll look if you have to jump out in a hurry! But the spirit of how everyone enthusiastically participated was very humbling. Once you got in, it was surprisingly different."
The MD and CEO added that it was only his hands, which were not as insulated as the rest of his body, that got really cold.
"At the two-minute mark," noted Kelly, "my legs started to cramp up and I agreed with my fellow participant that we would get out. Afterwards your muscles feel really invigorated, and then you get caught up in the spirit and euphoria for raising money for such an incredible cause."
The individual donation pages at ceodaretocure.org.au remain live. In total, the 2020 edition of the Children's Cancer Institute undertaking has so far raised $985,652.