RACQ assures Australians - "we're operating 24 hours a day" | Insurance Business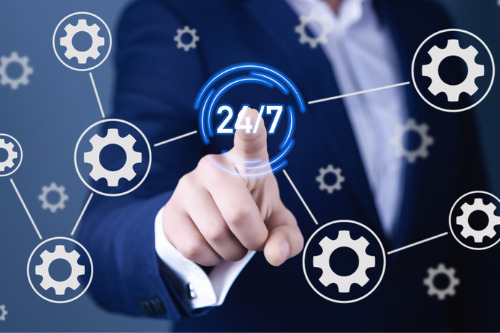 Insurance and roadside assistance firm RACQ has assured customers that it will remain operating 24 hours a day, every day, and has urged anyone who needs assistance to contact their local branch.
In an outreach to its customers, acting group CEO Glenn Toms said they can rely on RACQ for all the services that it usually provides, and that it would keep its phone lines open along with updated information on its website.
"My message is that RACQ is open for business during these unprecedented times here in Australia," Toms said.
"We have 1.8 million members here in our family, which means that right the way across Queensland, in every community, we have members in the majority of households."
"The important thing for this organisation is that we are operating 24 hours a day, so if you need us for any of the services that you'd ordinarily rely on us for, whether that's insurance protection for your car or home, your banking needs, or, of course, our roadside assistance services right the way across Australia, were only a phone call and branch away, and our internet services are available for you."
Toms noted that some precautions would be put into place for its staff still working in the field, but assured customers that this would not impact the service they receive.
"Clearly during this time, while we're open, we have new processes and procedures," he explained.
"A number of our call centre agents are working from home, and, importantly, when you're dealing with our roadside and retail staff, we have some protections in play to ensure they remain safe. We do have some qualifying questions that we'd ask, and some changed procedures to limit contact while in the field."
"We're here for you every day, 24 hours a day," he concluded. "If you need RACQ, please use your club, and we'll be there to help you during this period of time."