Sedgwick CEO talks partnerships, technology and empathy | Insurance Business Australia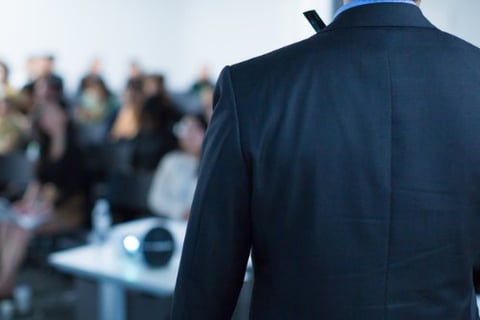 "The name Sedgwick actually has a long history, it goes back to the Lloyd's of London Coffee House days," Dave North, president and CEO of Sedgwick, told Insurance Business. "We've evolved over many years."
In a wide-ranging interview that touched upon both the company's historic underpinnings and its current operations, North delved into the third-party administrator's aims and promises. From marrying technological advancement with 'human-faced innovation', to forging even stronger partnerships with brokers and insurers alike – Sedgwick wants to improve the industry for the betterment of all.
Marsh bought Sedgwick the brokerage company 20 years ago, but the third-party administration division quickly separated to operate as its own entity under the Sedgwick name. Today, it is one of the world's largest third-party claims administrators and loss adjusters and now it wants to maintain and attain lasting partnerships with insurers, customers and especially brokers.
Read more: Sedgwick looks at global industry trends for 2020
"Brokers play a really important role in the insurance space, particularly on the commercial side," said North. "They represent the interests of the client and help them assess the risk and find the right insurer to transfer that risk to."
Third party administrators and loss adjusters are the third keg in that wheel, North explained, and it is vital that they work in close harmony with the other kegs - namely insurance brokers.
"I think they play a really important role in lining up the right loss adjuster with the right insurance company – we value them as a trusted intermediary and as a valued partner," North said.
Read more: Sedgwick reveals first female board member
In a world where there seems to be no halt to technology's march, Sedgwick is acutely aware of its advantages to firms utilising tech efficiently – but it is also keen to marry that with the human and person-based side of insurance.
"Technology plays an ever-increasing role in the insurance space – we have to be more efficient and we have to be more effective and technology can provide both," said North. "But there is a lot of parts of the claims process that cannot be replaced by technology." Empathising with customers and interacting during the claims process are just two prime examples of where technology has its limitations.
Sedgwick works on the concept that 'Caring Counts' – an idea to harmonise both technology and the human skillset to the gain of its customers.
"The concept says that there is a technological element to the process, but also a care and empathy that needs to go into every single claim," explained North. And this idea is not restricted to Sedgwick's clients; it also is enacted within the business itself.
"If we don't emphasise with our own staff and understand why they came into work that morning – we can't put them into a position for them to take care of our customers," North said.
For Sedgwick, it is about operating on a people-focused platform – providing the best customer experience while also ensuring its staff have the correct support in place to deliver this. The firm aims to keep the whole picture in mind; fusing technology, people and relationships to the ultimate advantage of the customer.