Suncorp expands bushfire relief support | Insurance Business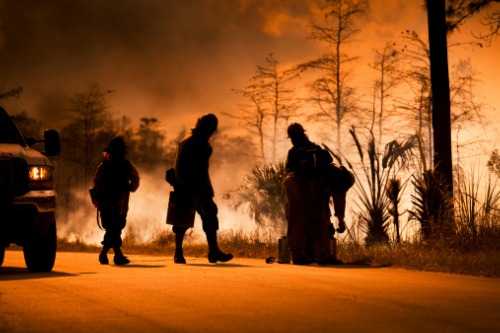 Suncorp Group has continued to respond to Australia's worsening bushfire crisis by supporting employees who have volunteered during this catastrophic bushfire season.
Read more: AFCA provides advice and clarity amid bushfire havoc
Suncorp employees who are members of the State Emergency Services, the Country Fire Authority, and RSPCA when they are called upon to assist during an emergency or natural disaster are now eligible for unlimited paid emergency response leave.
The bancassurance giant said it also offers several other flexible leave options for employees who live in bushfire-affected areas, including counselling and special paid leave so they are not left without income at this time.
To support bushfire relief efforts, Suncorp has so far donated a total of $500,000 to disaster relief partners, including the Australian Red Cross, the New South Wales and Queensland emergency services, as well as the Victorian SES.
A further $140,000 has been given to various bushfire relief agencies through the insurer's employee giving program and double-matching contribution from Suncorp.
Suncorp staff have also volunteered at a local Brisbane Foodbank to put together donated food and supply packages for firefighters on the ground in fire-hit areas.