There has been a "power shift" in insurance | Insurance Business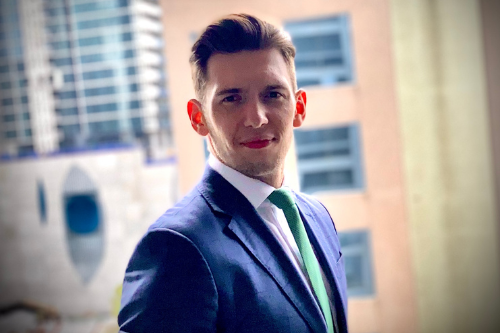 "Now candidates are interviewing companies, rather than companies interviewing candidates."
That's how James Toth (pictured) put it when Insurance Business caught up with the Kona & Co. Group managing director to find out what's happening in the world of insurance recruitment. Headquartered in Melbourne, the soon-to-be one-year-old boutique agency specialises in three verticals – accounting & finance, construction & engineering, and insurance – and Toth was on hand to talk about the latter.
"The biggest change I have found in recent months has been around the value that professionals are putting on themselves," said Toth, whose career in financial services recruitment began in the UK before his move Down Under in 2017. "There was a period during the pandemic where you found people were open to opportunities because there was a self-reflection involved in that, kind of 'I'd like something new', but now you're really starting to see the talented ones become very, very picky if they're even open to moving at all.
"What you're seeing is a remuneration correction that I haven't seen before, specifically in the insurance space where people are looking for 30-, 40-, $50,000 pay rises just to consider moves that 12 months ago they might have looked at, at a 10% increase. That's hugely challenging for recruiters."
According to the MD, amid a highly candidate-short market, they now find themselves presenting a shortlist of one or two candidates, if any, from three to five previously.
Also, Toth highlighted that the application response on job platforms is the lowest he's ever seen in his seven-year recruiting career. In fact, he said the current ad response in insurance is nearly non-existent, in their experience. "That's different to other industries," added Toth. "In construction and accounting, they are getting good advert response. Construction, because of the project nature of it, it's cyclical. In insurance, we're just not finding it."
In Toth's view, this is where the crucial remit of the recruiter comes in.
Read more: An insurance recruiter's advice for companies and candidates
"Being a recruiter has never been more valuable, because our role is to really embed ourselves in the market," asserted Toth, whose camp maintains close contact with potential candidates. "We're cultivating relationships, having those meetings on a day-to-day basis, talking to nearly every professional in the market, disregarding whether we're looking or not.
"[It's tough but] it's also the best time because if you're really good at your job as a recruiter, these are the best markets to work in because you've got companies who need you now more than ever. The hardest part is educating clients on the need for speed as far as speed of process, so understanding that if you get a good person on your desk, you've got to move in the next one or two weeks or they will be gone."
Toth went on to state: "When you're in such a competitive market, unless you've got an opportunity that is so beyond compelling that you know anyone who sees it is going to be interested, realistically you're going to need to leverage your relationship to get that person to even consider an interview."
More importantly, to attract talent, Toth believes it is imperative for insurance companies to raise their own internal standards.
"While it is challenging, it's also great to see this power shift that professionals and candidates have now got in the market," said Toth, whose outlook moving forward is "incredibly" positive. "Now candidates are interviewing companies, rather than companies interviewing candidates, is probably the best way I can describe it.
"To me that's always going to be a positive, because what it means is people will pick jobs they really want to be in because they're not desperate; they'll join cultures that they want to work in; and those companies that have amazing cultures will rise to the top, because the best people will want to work for them."