Vero reveals the role of brokers with SMEs post-COVID-19 pandemic | Insurance Business Australia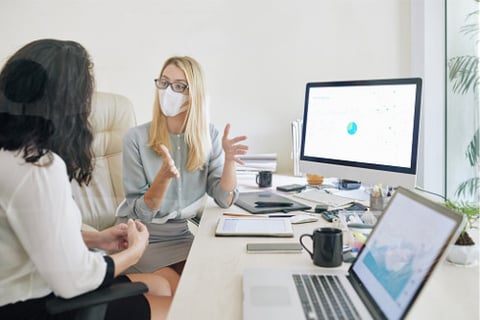 The COVID-19 pandemic has influenced the confidence levels of small and medium enterprises (SMEs) in Australia – presenting an opportunity for brokers to add value, according to Vero's latest report.
The 2021 Vero SME Insurance Index surveyed 1,500 SMEs to understand the current business climate, insurance purchasing behaviour, and perceptions on brokers and the insurance industry. It found that SMEs' confidence levels are mixed, with 48% saying they feel optimistic about their business projects for the year ahead.
However, those who do not feel confident have doubled to one in five – with the economic downturn topping their concerns, overtaking increasing costs for the first time.
Anthony Pagano, the head of commercial intermediaries at Vero, said the pandemic's impact on SME confidence allowed brokers to add value – with the latest SME Insurance Index revealing early signs of increasing broker usage.
According to the report, 40% of SMEs stated they purchased their last policy through a broker, up from 35% in 2020. Meanwhile, more than half of direct buyers are considering using a broker in the future, continuing an increasing trend over the last few years.
"We could be seeing a 'flight to trust' as SMEs look for additional support for their insurance needs, giving brokers an opening to demonstrate their benefits as risk and insurance advisors, providing valuable guidance throughout the process," Pagano said.
"Insurance, regardless of what people believe, is a complex contract and needs to be properly understood to ensure it reflects the business needs and associated lifestyles. Brokers can encourage those direct SMEs with complicated insurance needs to make the switch by helping them feel more informed and supported end-to-end."
The report also revealed that brokers who provide proactive value-add services and maintain regular contact with clients drive satisfaction, with 51% of SMEs who have a collaborative relationship with their broker saying they are highly satisfied – this compared to only 24% of those with minimal interaction with their broker.
"Brokerages are often small businesses themselves, so they're well-placed to consider their clients' needs and expectations," Pagano said. "The data shows that taking the time to invest in your clients as you'd like your own providers or suppliers to support you pays off."