Why are major insurers pulling the plug on Adani? | Insurance Business Australia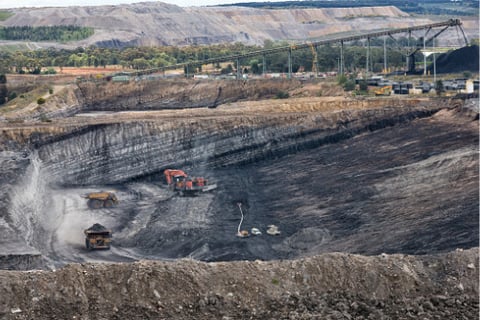 Last week, four major insurance providers to the controversial Adani coalmine located in Queensland revealed they will no longer provide policies for the project. HDI, AXA XL and Liberty Mutual told Insurance Business Australia they will not have any further business involvement with the coal mine outside of current contractual duties, citing climate change concerns. Aspen Insurance has also pulled the plug on its involvement with the mine for similar reasons.
"Liberty Mutual and Liberty Specialty Markets do not have any current policies in place for the Adani Carmichael mine project and will not be involved in future stages of the project," a Liberty Mutual spokesperson said. "In January 2019, we informed the appropriate parties we would not be participating in the insurance program for the operational phase of the project."
Prior to that announcement the company had in-force a small piece of the insurance program for early-works site construction, with the policy expiring in October 2019. However, the company conceded it still remained "contractually obligated" to a 24-month maintenance period for any defects that may arise in that specific construction following the conclusion of the period of insurance.
Read more: Insurers continue to distance themselves from Adani project
"We recognise the risk of climate change to our planet and are taking action to reduce carbon emissions. Environmental sustainability has been a key focus for us for some time, and we have a long-term strategy of decarbonisation and investment in renewable energy," the spokesperson added.
"We recently launched our inaugural ESG [Environmental, Social and Governance Review] report, and last year we announced our global policy on coal underwriting and investing and our new Office of Sustainability, which will further embed responsible investment and risk management policies into our decision-making."
The spokesperson says Liberty Mutual is taking "many steps" that demonstrate its commitment to the shift towards clean energy, and "we will continue to improve and build on the progress we've made."
Within the company's ESG report, it cites the 2015 Paris Climate Agreement and the fifth report of the Intergovernmental Panel on Climate Change (2018) as making "unequivocal cases to limit global warming to well below two degrees Celsius."
"Renewable energy has overtaken coal as the largest source of installed power capacity globally, outstripping all fossil fuel sources in terms of new annual growth. This news is arguably more welcome in the insurance sector than any other," the report states.
"We see firsthand how a warming world can destroy the lives and assets of entire communities. Extreme weather has almost become the new norm as climate change pushes our planet into a new, more volatile state. Recent years have been a reminder of that.
"Australia experienced its worst wildfires on record in 2019, with more than 11 million hectares of land destroyed and 33 people losing their lives… In short, climate change mitigation, and the transition to a zero-carbon economy, is not only a moral obligation — for the insurance sector, it's business-critical," it concluded.
A spokesperson for HDI, which is part of the Talanx Group, told Insurance Business Australia that over the past two years Talanx has "intensified" its focus on sustainability and reviewed its existing underwriting policy.
"On April 18, 2019, Talanx defined its underwriting policy for coal-based risks over the long term," the spokesperson continued. "Underpinning the policy is a commitment towards a lower carbon economy and recognising the goals of the Paris Agreement on Climate Change. The underwriting policy stipulates that Talanx will no longer write risks associated with the construction of new coal mines, including the Adani Carmichael Coal Mine."
The spokesperson said the company is "continuously enhancing" its underwriting policy and focusing more on aspects of sustainability.
"To give an example," the spokesperson added "oil sands have recently been added to the list of exclusion criteria for both investments and underwriting."
An AXA XL spokesperson, meanwhile, said it did not intend on doing business with Adani in the future.
"AXA XL do not currently have a live insurance policy for the Carmichael [Adani] mine's assets, neither directly nor through packages, and we do not intend to do so in the future," the spokesperson said.
Insurance broking company Marsh told Insurance Business Australia that it will evaluate its business decisions in accordance with company goals.
Read next: Risk expert on climate change perils for insurers
"We recently announced the development of client engagement principles to further our commitment to Sustainable Development Goals including energy security and access, climate change mitigation and resilience and inclusive economic growth and job creation, among others. These principles do not contain a bright-line policy against any industry," the spokesperson said.
"Rather, we will evaluate proposed engagements that potentially conflict with these goals and determine whether work can proceed as proposed or with limitations."
The spokesperson said Marsh remains committed to sustainability and has adopted the recommendations of the Task Force on Climate-related Financial Disclosures (TCFD).
"Beginning in 2021, we will publish an annual sustainability report, overseen by a newly-appointed sustainability officer," the spokesperson said.
The Adani coalmine, located 300km west of the Queensland coast, is one of the most controversial projects in Australia's history – with various politicians, activists and public figures decrying its work to export coal through Adani's Abbott Point terminal to power plants.
According to Robert Cooper, director at Cooper Professional Risks, also located in Queensland, coalmines present an increasing threat to brokers and insurers because of public perception.
"The concerned insured, along with many shareholders, are wanting more social responsibility from the big corporate insurers, persuading them not to insure risks that directly cause increased emissions," Cooper explained.
"They are withdrawing support of the very companies contributing directly to climate change, and the businesses that supply them. Clients are changing brokers because of the types of risks they are handling. If you are placing risks on coal mining companies, then environmentally conscious clients are wanting to affiliate with brokers who are not."