William Legge reveals why it's so hard to buy an underwriting agency | Insurance Business Australia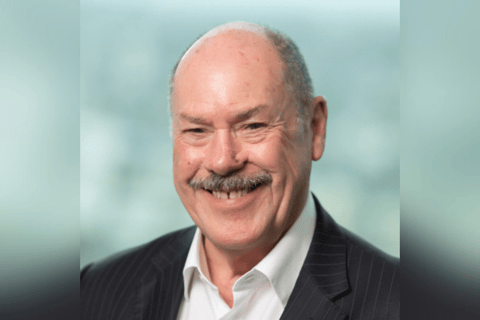 William Legge (pictured), general manager of the Underwriting Agencies Council (UAC), said business is booming for underwriters.
"I'm approached about six or seven times a week by people who are looking to either buy into or buy an underwriting agency," he said.
He said M&A (mergers and acquisitions) firms are the ones looking to buy, an assertion supported by recent Insurance Business articles on the topic of M&A insurance.
Steven Torresan, director of mergers & acquisitions for Willis Towers Watson, told IB that some capacity providers are in the situation where they are unable to issue a policy because they have written too much business for the year.
"It's something I've never seen in the market in the close to 10 years I've been doing this," said Torresan.
Read more: M&A insurance rates double in six months
"So it's definitely a sellers' market at the moment because nobody really wants to sell unless you're about to retire or drop dead," said Legge with refreshing forthrightness.
For the UAC and its members, the foreseeable end of COVID-19 lockdowns is another reason to be upbeat. For the first time in two years, the UAC can be optimistic about holding all seven of its underwriting expos.
After managing to stage the Norwest Sydney Underwriting Expo in November, Legge is busy finalizing the agenda for their biggest annual event: the Sydney Underwriting Expo, scheduled to take place in February 2022.
"The Sydney Expo in February is our main and biggest expo when underwriters look to bring out new products," he said.
Surprisingly, the UAC was able to hold this year's Sydney Expo – between lockdowns.
"We actually snuck that in in February," he said. "We were very lucky and were on tender hooks all the time. It was huge but we were nervous that it wouldn't go ahead until we actually started!"
In 2022, the UAC is aiming to stage its usual annual round of one expo in all of the mainland state capitals, plus several regional events. Simply because of its smaller market, Tasmania has its Hobart Expo every second year.
In 2019, the last time the UAC held seven expos in one year, nearly 4,000 brokers attended, most of them at the main event in Sydney.
"The reason we do expos for our members is because the insurance companies have much, much, much more money than we do," he said. "So, for an individual underwriting agency to try and get around to seeing a decent number of brokers, outside the ones who he or she normally deals with, is an expensive if not difficult task. So, the idea of these expos is that we go to central places and the brokers come to us."
Legge said it's ideal for brokers who can see what's new in the marketplace and also chat with underwriters they might want to do business with.
The UAC managing director attends all of the expos. He said at the recent Norwest Sydney Expo in Parramatta cyber products continued to take centre stage.
"The development of cyber products has been the main game this calendar year, I think," he said. "Mainly because of all the COVID inspired working from home which has forced a lot of businesses, both insurance and also general business, to really look at their systems, ensure that the systems are secure and also, of course, from the other side of the coin, there are the scammers all trying to hack in."
Legge said it's been interesting to watch the broadening of the wording for the cyber liability covers since cyberattacks became an issue about seven years go.
"When you start off with a cover, you think what the cyber exposure is and what the risks are that the client will need cover for, but as the global market develops and goes more and more into digitisation that's when the other side of the coin comes in," he said.
That other side of the coin is the hackers who are improving their abilities too.
"As they [the hackers] develop their skills then our members, or the insurers, have to develop the wording to either exclude what is currently not insurable or expand the existing cover to actually take notice of what is happening and what protections they can offer," he noted.
He said cyber is the most active of all of the policies at the moment because of businesses having to deal with the COVID inspired increase in remote work and working from home.
Read next: UAC CEO survey reports changing broker relationship
However, Legge is impressed with how his membership of underwriters is taking up the challenge.
"There are always new ideas and products coming through because our membership is very proactive and entrepreneurial," he said. "That's really the critical issue and why the industry is so successful and has had such enormous growth over the last few years."
He expects the growth to continue because, he said, underwriters know their product, know their market and are flexible in their thinking.
"Which means that when a broker comes to our underwriters with an idea, or if they've had their policy cancelled by an insurance company who they've been with for years - and if they come to our members asking for help - our members will actually work with the broker because they've got the knowledge and the capability and the flexibility of mind to say, 'Well, I can't do exactly what you want because it's just not economical. However, if your client and yourself are prepared to come two degrees this way, we can do something.'," he said.
Legge said that sort negotiability makes the UAC's members attractive to the insurance broker world.