Women in insurance: returning to work and lessons learnt during lockdown | Insurance Business Australia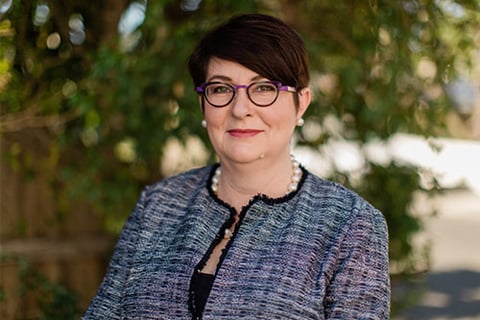 As state and federal governments ease lockdown laws, workplaces across the nation are preparing to return their staff to working onsite. But that move isn't coming without its challenges.
For Mandy Cooper (pictured), director at CPR Insurance Services, returning her staff to the office poses a health threat to her husband, Rob, that needs to be regulated and monitored.
"I enforced social distancing in the office when the staff returned, and no-one can go into Rob's office. Instead, they are to stand at his door because he has an underlying health condition that makes him more vulnerable," she explained. "We are relaxing this slightly but still enforcing 1.5m distancing."
Cooper has also taken to installing hand sanitisation stations at the entry of the office, considered a mandatory hygiene practice for all employees, as well as ramping up the cleaning of utilities such as printers, door handles and light switches. She says life at her business won't return to business as usual.
"Some are returning to work, but there will still be some disruption. I think there will be staggered working hours, limited face to face PD days and conferences broker visits and client meetings," Cooper added.
The sudden lockdown restrictions made bringing in new staff a challenge, according to Cooper, who added that training was impacted.
"We were already set up to work remotely, the only thing I did was arrange for remote access for our trainee… Our trainee was sent to work from home for a few weeks and he found it hard to keep motivated," Cooper explained.
"It was a great learning curve from him to establish if he wants to work in the office environment."
An additional business strain that needed addressing was slow turnaround times, a common complaint among brokers.
"Some staff at insurers are slower in responding and, as brokers, we sometimes feel they are enjoying not being in the office to take the call," she said.
This cutback in communication has driven Cooper and her team to maintain regular contact with its own clients, especially those who may be more vulnerable during difficult periods.
"Their needs are the same but sometimes they turn to us for support and guidance and referrals to other services. We treat our clients like friends and sometimes we are just there to support them and to listen," she continued.
"We are always there for them as we want them all to still be there when this is over - stronger and more resilient."
Karen Hardy (pictured below), director at ACME Insurance Brokers, also admitted the pandemic has proven to be an emotional rollercoaster for professionals in her field.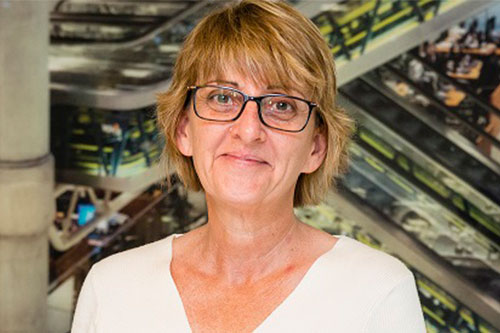 "Maintaining any sense of normality has been difficult," she said. "Fear is an insidious monster that manifests in many ways – denial, anger, distress, sadness, prejudice. It has been enlightening to observe and a challenge to manage the ebb and flow of emotions through this time."
But for Hardy, one of the greatest operational challenges was often out of her control. Being located in the rural Far North Queensland's town of Tully, internet access could be temperamental.
"Operational changes have been negligible for us as we have continued to work from our office throughout due to poor internet service in our area. We communicate constantly with our clients via telephone and email so social distancing guidelines were broadcast and adhered to by all," she added.
"I am very proud of my community's response and adherence to government advice. Although we had no cases of COVID-19 in our area, most people have played by the rules."
While Hardy believes social distancing measures are here to stay, cancelling her much needed "warm welcomes" of hugs and kisses, the needs of her clients remain evolving and fluid.
"The initial fall out within the tourism, hospitality and personal services industries saw many clients reduce, defer, cancel what they considered superfluous covers. Within the retail sector, we have seen a greater need for short-term financial support," she said.
"We are all just at the beginning of our COVID-19 experience and I do not think we will know the true impact until after October 2020. Client needs will continue to evolve and change (as they always do). We just need to remain vigilant, listen and act in their best interests… no matter how much it hurts."
Hardy concedes the future for the insurance sector will be tough, with her rural communities facing significant and ongoing financial hardships.
"If you want to know how to survive a recession and depression, have a chat to your grandparents," she added. "If we witness a weakening in demand, I am hopeful that our market will soften to respond to this."
However, Hardy remains confident the industry can adapt to whatever challenges lie ahead, despite the magnitude of what's happened.
"We are living though a historic event," she said. "Be proud that our sector is essential, compassionate, ingenious and resilient."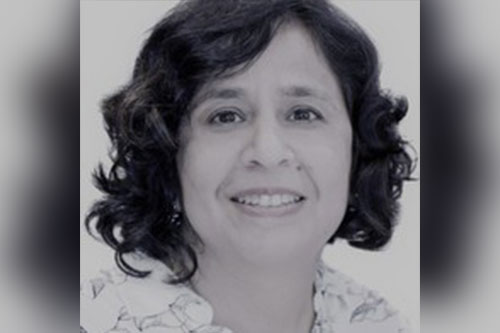 For Meena Wahi (pictured immediately above), director and insurance specialist at Cyber Data-Risk Managers in Melbourne, the pandemic initially brought on a "panic" reaction.
"The change has been unexpected – it's one of those events that we never anticipated so to say," she said. "It has required some adjusting to, professionally and personally, and the underlying stress has weighed on us in terms of the economy, jobs, personal interactions and the future."
Transitioning her workforce into one that addressed and adapted to the pandemic's challenges was an upheaval, she admitted, but now she's starting to see the benefits.
"I'm a board member of the Community Bank Branch Wantirna of Bendigo Bank, and I found that it's been more efficient to have my board meetings online," Wahi continued.
"It's been so much easier, especially for such meetings, to have them online… The productivity in a sense has gone up."
Unlike many insurers and brokers, Wahi had already set up an office in her home, so transitioning to a remote workplace was much less of a challenge for her.
"Our operations have, of course, been moving online. We use Zoom a bit more and this has involved getting my wallpaper on Zoom right because, after a while, I figured out that there's so much going on, I couldn't always have a clean desk and background, so I put a very nice wallpaper on," she said.
But her greatest challenge has been meeting the unique situations of every client, which is cemented by her "first duty" to ensure "that they are covered."
"What has happened is that because I work in data security, and as a specialist broker, I have some clients who have practices that have actually closed down because dentists, for example, weren't allowed to deliver those services," Wahi explained.
"My clients who earn a million each year say they don't have any income now - I thought that was interesting and thought 'OK you have to have insurance'."