Workplace law expert explains why workers' comp is so difficult in gig economy | Insurance Business Australia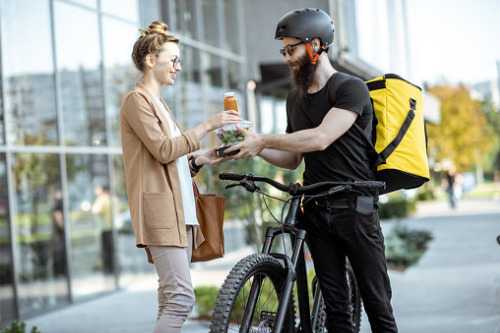 Last week the widow of Dede Fredy, an Uber Eats delivery rider killed in Sydney, made headlines when the Transport Workers' Union (TWU) filed a workers' compensation claim on her behalf with state insurer icare. The case could turn out to be a landmark challenge to existing labour laws – but we won't know for a while, according to one workplace law expert.
"It's potentially an important test case," Prof. Andrew Stewart, professor of law at the University of Adelaide, told Insurance Business. "If it does turn out to be that way, however, we're not going to discover it for quite a long time since one thing's crystal clear – when it comes to worker-related litigation, companies like Uber will spare no expense to challenge any findings, or possible findings, against them."
Read more: Widow's claim against Uber tests gig economy workers' comp issue
Under current Australian labour laws, food delivery riders are unlikely to be covered by workers' compensation insurance as their employment status is akin to that of an independent contractor. While Uber has a group insurance policy for its riders in which eligible dependents can receive a maximum of a $400,000 lump sum and potentially $5,000 for each spouse or dependent, this falls well short of the NSW workers' compensation laws that entitles the dependants of someone who dies as a result of a workplace-related injury to a lump sum payment of $834,200, supplemented by weekly payments of just under $150 for each dependent child less than 16 years old.
In Stewart's view, the TWU "is intent on pursuing the legal possibilities as much as they can, particularly while we have a federal government that has a striking disinterest in this part of the labour market."
Michael Kaine, national secretary of the TWU, said in a statement that the union would file with the Workers' Compensation Commission if icare rejects the claim, "in a test case to extend full workers' compensation rights to food delivery riders."
"Workers' compensation is one of the areas which the states have the authority to regulate on to an extent, that they don't have for matters relating to the minimum wage and so on," Stewart noted. "This is a really important issue and absolutely a matter on which the NSW Parliament should be legislating."
"What is going to be fascinating is if we do see a state government taking decisive steps to give certain kinds of gig workers' rights in relation to matters such as injury compensation, then whether or not we'll then see some of the big tech companies using their lobbying power to pressure the federal government to override these potential state laws," he concluded.