How can gig economy workers get the protection they need? | Insurance Business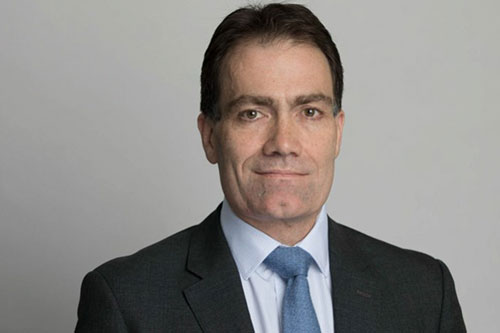 Late last month, two food delivery drivers – Dede Fredy, 36, and Xiaojun Chen, 43 – were killed in separate accidents on Sydney's roads. Fredy and Chen shared several things in common: they both lived alone in Sydney, were working to send money back overseas to their families, and were husbands and fathers.
Another characteristic shared by the two was their status as gig economy workers and their subsequent lack of workers' compensation insurance. According to Campbell Fuller (pictured above), head of communications and media relations at the Insurance Council of Australia (ICA), this is a result of a legal loophole regarding their employment classification.
"Most gig economy workers fall into a legal classification akin to independent contractors, not employees. They are usually not covered by mandatory government-regulated workers' compensation schemes," Fuller told Insurance Business.
"Essentially, if you are not an employee of a company or business, then you are unlikely to be covered by workers' compensation insurance."
In New South Wales, workers' compensation laws dictate that the dependants of someone who dies as a result of a workplace-related injury are entitled to a lump sum payment of $834,200, supplemented by weekly payments of just under $150 for each dependent child less than 16 years old.
However, the independent contractor-like status of Fredy and Chen has meant that their families are only entitled to the compensation dictated by the insurance policies of their employers. Uber Eats – the company that Fredy worked for – provides a maximum lump sum payment of $400,000 under its policy, though as Nick McIntosh of the Workers Transport Union told The Guardian, it's as yet unclear whether this payment would be applicable to Fredy's situation. Meanwhile, a Hungry Panda representative told the ABC that they "are willing to provide as much support as we can to help the [Chen] family as we believe they must need help at this moment."
Read more: Gig economy workers' comp issue leaves widow with no income
"It's a highly complex area, where at the centre sits a person who can be exposed to risks of injury and may not fall under a company's typical workers' compensation scheme," Rob Kosova, general manager, people risk, QBE, told Insurance Business.
"QBE works closely with each of the state workers' compensation regulators in which we operate and, while our regulators grapple with these challenges, its incumbent on the insurance industry to design suitable products to provide protection and support for people where statutory and/or government protection isn't yet afforded," he added.
One such example of a 'suitable product' may be Hustle Cover, a product released by Coverhero that aims to provide comprehensive coverage for those working in the gig economy.
"We wanted to design a new insurance product that was relevant to the changing needs of our generation," Naby Mariyam told Insurance Business earlier this year. "Hustle Cover covers around 15 different categories of work from Uber drivers to Airbnb hosts – all of the new emerging categories of work and specifically the self-employed group."
Read more: New gig economy insurance product launches in Australia
As it currently stands, though, gig economy workers seem to be taking matters into their own hands. Just last week, it was announced that a former delivery driver for the app Deliveroo would be taking his claim of unfair dismissal against the company to the Fair Work Commission, in the hopes of receiving some form of compensation. However, experts such as Prof. Andrew Stewart, a law professor at the University of Adelaide, have cautioned that even a decision in favour of the driver is unlikely to lead to large-scale change in how gig economy workers are compensated.
"Each of the platforms are constantly changing their work methods and contracts. They are constantly reacting to litigation, what's happening in the market and what their competitors are doing," Stewart told the ABC. "The one thing you can guarantee is that we will not have certainty unless and until there's legislation."
Stewart's framing of the issue as a political one was echoed by Campbell Fuller, who told Insurance Business that "the lack of workers' compensation coverage for workers in the gig economy is a gap that should be addressed by state, territory and federal governments."
"The ICA and its members would be pleased to provide their expertise and insights to assist governments in developing policies and legislation to address this gap," Fuller added.