"Whatever they put their mind to, they will achieve" | Insurance Business Australia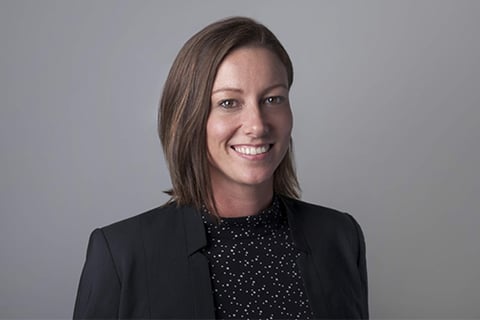 Stacey Williams (pictured), chief client officer at Gallagher Bassett (GB), who is a speaker at Women in Insurance Sydney on September 24, says women in the sector can achieve "whatever they put their mind to."
"I just think whatever they put their mind to, they will achieve, and the industry will be better as a result," she said.
Williams has spent her entire career advocating on behalf of the advancement of women in the industry in numerous ways – from mentoring junior women to introducing them to roles that are "traditionally male."
Read more: How to support women in insurance
"Particularly in the last four or five years, I have provided dedicated coaching and mentoring to different women - taking the time to coach or mentor women at the start of their career or junior leadership roles is something I've taken a keen interest in," she explained.
Despite her efforts, however, she notes that women are still significantly underrepresented in leadership roles across the sector.
"I see every day so much top female talent within the industry so I think that we… are missing out on critical sources of talent and we would be better as an industry being a bit more diverse, both for business reasons, customer reasons and cultural reasons," she added.
Read next: Women in insurance: returning to work and lessons learnt during lockdown
Her own workplace at Gallagher Bassett does a particularly good job around International Women's Day, which the company has celebrated for the past four years.
"We make a really concerted effort to showcase those different individuals and their talents, and why they're so important not just for Gallagher Bassett… but to the entire industry," Williams continued.
"We include programmes around education, we celebrate those individuals both internally and out in the market, we create a magazine of all of their bios and distribute that, and we have them attend particular conferences and events throughout the year to help them with their networking and professional development. I'm pretty proud of some of the stuff we do."
To learn more about empowering women in the industry, attend Women in Insurance Sydney, a live virtual event on September 24.