How will the "cladding crisis" play out in 2023? | Insurance Business Australia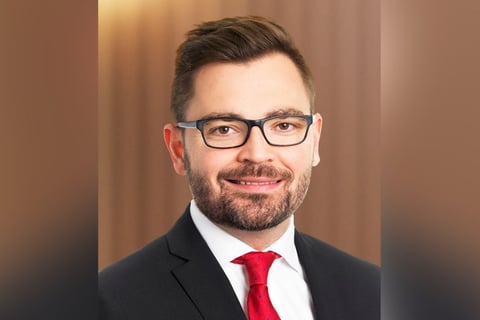 The construction industry is still dealing with disputes involving flammable building cladding and the insurance implications. Hubert Wajszel (pictured above), insurance and health principal for national law firm, Barry Nilsson, told Insurance Business that in 2023 he'll be interested in how much "cladding crisis" litigation plays out.
"In particular how claims will be managed in practice," said Melbourne-based Wajszel.
Australia's states are handling the issue according to their own jurisdictions and cladding rules.
"In Victoria it remains to be seen when the State of Victoria will start to prosecute 'recovery' claims arising from funding provided by Cladding Safety Victoria to address non-compliant and high-risk cladding, noting that not insignificant funds have already been incurred," he said.
Wajszel said, according to Cladding Safety Victoria, more than 800 buildings have been referred to the residential rectification program as of December 2022. More than 300, he said, are approved for funding under the $600 million program.
Victoria: hundreds of building rectifications but when will more claims come in?
He noted that, to date, rectifications on nearly 200 residential buildings and more than 100 government buildings have been completed in the state.
"In this context, the scope and application of the foreshadowed Alternative Dispute Resolution (ADR) in the claims process, including the necessary involvement of professional indemnity (PI) insurers, are likely to play a key role in whether claims are capable of resolution at an early juncture prior to the parties incurring significant legal costs," said Wajszel.
Read more: Cladding testing set to continue after demise of ICPS
He said industry feedback on terms of reference for the cladding claims ADR closed in October and was due for finalisation by the end of 2022.
The Building Code and ACPs
In September, Wajszel's colleague, Thomas Byrne, principal at Barry Nilsson based in Sydney, provided insights into the cladding issue in NSW.
According to Byrne, who specialises in property, construction and engineering law, a NSW court ruling in July confirmed that, despite Australia's ban on ACPs with a polyethylene core of 30% or greater, it does not necessarily follow that the installation of such ACPs will be in contravention of the Building Code of Australia (BCA).
Read more: Insurance implications of a rare court decision on cladding
"It certainly is positive news for insurers involved in defending construction professionals and contractors," said Byrne.
Byrne said this particular legal case involved whether the owner/developer and builder were liable to the owners' corporation for allegedly designing and installing combustible aluminium composite panels (Vitrabond FR) on a building situated in Parramatta.
"If so, whether the cladding needed to be completely removed and replaced or not," he said.
Cladding made from aluminium composite panels (ACPs) is used to create facades and insulation. The material became notorious for potentially deadly flammability after major fires around the world, including at Grenfell Tower in London, The Torch Tower in Dubai and in Melbourne's Lacrosse Building in the Docklands.
In the wake of cladding fires caused by flammable ACPs, Australia's states have brought in stricter building codes. In NSW, a Cladding Taskforce was established in 2017 to identify buildings with non-compliant and potentially combustible cladding and also help local councils address the issue.
According to information on the NSW government website, last updated in August 2022, the Taskforce has audited 185,000 building records and inspected more than 4,000 - 387 buildings are currently under review, assessment or remediation, says the NSW government.
In September last year, IB covered the cladding issue and cited figures from the same website. The figures for audited and inspected buildings were exactly the same but 391 buildings were listed as under review, assessment or remediation. At that time the government website said it was last updated in February 2022.
Could insolvencies bring more group insurance schemes?
Wajszel said another issue for the construction sector in 2023 will likely be insolvencies from the economic downturn.
"According to the Australian Securities and Investment Commission (ASIC) there were 1,284 company insolvencies in the construction industry in 2021-22," he said. "In the first half of the 2022-23 financial year that number is already more than 1,000, according to provisional statistics."
He said an increase in business failures is likely to affect the affordability of insurance, particularly for those industries hit the hardest.
Wajszel suggested that these insurance pressures could lead to more group insurance schemes.
"Although not a new concept, the creation of group insurance schemes, particularly for high-risk professions, will provide an opportunity to manage the likely pressure arising from an increase in claims activity," he said.