IAG: "It's time to be involved in defining what we mean by resilience" | Insurance Business Australia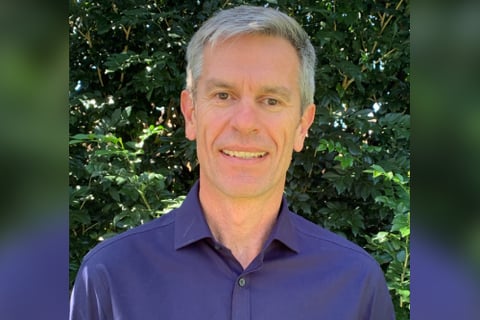 Insurance Australia Group (IAG) executive manager for natural perils Mark Leplastrier (pictured) described the destruction caused by the March storms and flooding in New South Wales and Queensland as "heartbreaking," and here the atmospheric scientist shines a spotlight on the broader steps that are being, and still have to be, taken from a mitigation perspective, as disasters become even more frequent and severe.
"One of the challenges this event has highlighted is the amount of development in floodplains and the need to help communities and residents better understand their flood risk," Leplastrier told Insurance Business. "For example, properties are often described as being at risk of a one-in-100-year flood.
"But that doesn't necessarily mean the property will only flood once every 100 years. It means the AEP (annual exceedance probability) is 1%, so there's a 1% risk of flooding every year. In addition, floods much rarer than 1% AEP can occur and have devastating impacts on communities. Many people are likely to be at a higher risk of flooding over their lifetime than they realise."
To help homeowners have a better understanding of the underlying risks at a property, IAG is of the view that there should be better coordination between all relevant stakeholders such as the government, banks, insurers, developers, and real estate agents. Additionally, financial costs across all possible flood events must be considered in land use planning.
"We believe we need a coordinated national approach from governments, industries, and businesses to build more resilient communities and reduce the impact of disasters," said the executive manager, who cited the "change in the national dialogue on climate change" following the Black Summer bushfires.
"As insurers, it's time to be involved in defining what we mean by resilience and specifically what needs to be done to the national construction code, land use planning, and legacy building stock to improve community resilience. We want to see a focus on financial safety, not only life safety, so that insurance remains accessible and affordable."
It is for the abovementioned reasons, noted Leplastrier, that the general insurance giant is working with the likes of the Insurance Council of Australia (ICA) and the Master Builders Association.
"We have a proud history of action on climate and continue to focus on collaboration across sectors," asserted the IAG leader, whose camp participates in the ICA climate change action committee. "This includes engaging with governments, regulators, and the insurance industry on climate policy, working with community organisations to improve climate resilience, and continuing to contribute research to address knowledge gaps on the physical risks of climate change.
"For example, we believe it's important to have a central source of scientific information which can be built on, and this is one of the aims of the Severe Weather in a Changing Climate report, which we first released in 2019."
An updated version of the report was published last September, following further collaboration and feedback. The document summarises expected changes to extreme weather under climate change, based on the latest data and understanding of the climate science. IAG also produces severe weather events fact sheets to help people prepare for bushfires, floods, and tropical cyclones.
While constantly contributing to wider efforts aimed at resilience building, IAG remains on hand when disaster does strike.
"During and after events like this, our priority is to help make our customers safe," said Leplastrier. "Our major event team is in place all-year-round, so we are always ready to provide on-the-ground, practical help to our customers when they need it, including emergency accommodation and financial assistance."