ProRisk on "market leading" management liability product | Insurance Business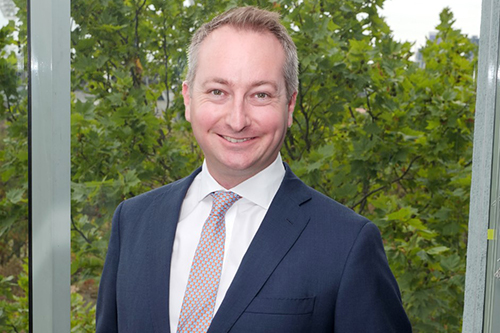 ProRisk has launched its "market leading" new Sole Traders & Partnerships Management Liability Policy in a bid to tackle the issue of small businesses being underinsured and uninsured across Australia.
Available exclusively on its proprietary quote and bind trading platform, ProBind, which was designed in-house specifically for brokers, Jaydon Burke-Douglas (pictured), general counsel and head of product at ProRisk, says it will deliver protection to those most in need.
"It's a management liability policy which is specifically designed for sole traders and partnerships. Management liability was traditionally a product designed to cover the specific management exposures of a small to medium size private company, but most small businesses aren't structured as a private company in Australia," he explained. "This left a huge part of the Australian small business landscape uninsured or underinsured."
Read more: ProRisk introduces new quote/bind trading platform for brokers
Up until the release of the product, Burke-Douglas says the options for purchasing management liability have been limited. ProRisk developed it to address the issue of uninsured exposures as well as to deliver superior value.
"Sole Traders & Partnerships Management Liability is designed to be completely modular, with standardised terms and conditions, choice of limit, choice of deductible and new features like the Whistleblower Hotline, Contract Review Service or free legal advice. We've included real value-added benefits that will set us apart from our competition," he said.
"The thing about this product is, it's really unique. There's not a whole lot of competition out there in the market, it's a product that we've developed to be market leading. It has a whole bunch of really unique covers and features that give great value for the policyholder."
Using a slider through their ProBind underwriting platform, policyholders and brokers have ultimate control over the cover.
"When you log into our ProBind underwriting platform, there is a slider and you can slide your limit up and down or you can slide your excess up and down," he explained. "That gives you real time dynamic pricing. A broker will be able to log into our platform and come up with a program that specifically meets the needs of their client in real time just by clicking on a slider.
"For example, we've got a broker who had a client with a budget for say, $1,000, and they wanted to get the most cover they could get for $1,000. They can fiddle around with the sliders and they can get to a package that suits their individual client's needs."
He says unlike most other insurers in the marketplace, what they're doing is "giving choice back to the market," by letting them choose their limits and deductibles rather than a one size fits all underwriting approach.
Read next: ProRisk in new binder agreement with Swiss Re
The outcome, according to Burke-Douglas, is a "seamless end to end transaction" through an online portal.
"With the products available on our in-house trading platform, ProBind," he said, "they can go online and get a quote in less than five minutes and it's a very quick and easy, painless experience – they get a quote and they can quote and bind online.
"All of our claims are handled in-house and the product itself is really designed with our clients in mind. We've got products that provide incredible value and I think it's going to be a big success in the marketplace."