Ranked - Australia's top home insurance providers for customer satisfaction | Insurance Business Australia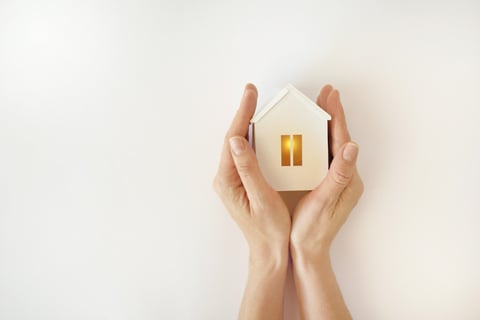 Home insurance is a crucial type of coverage that allows property owners to protect one of their biggest financial investments when disaster strikes. So, it is not surprising that the vast majority of Australian households carry some form of home coverage, according to the Insurance Council of Australia (ICA).
In an interview with the financial comparison website Canstar, Lisa Kable, corporate communications and public relations manager for ICA, said that between 90% and 95% of all owner-occupied homes in the country have building insurance. The big question on everyone's mind, however, is whether are they getting adequate coverage.
A recent survey conducted by the council has found that more than four-fifths of respondents were concerned that their properties and personal belongings might not be properly insured – something that is also to be expected given the multitude of options and the often lengthy and complex wording that comes with a home insurance policy.
This is the reason why industry experts have stressed how important it is for homeowners to understand the different levels of protection available for them to find the right policy that fits their needs – not always an easy feat, especially for those without an insurance background.
Read more: What Australians need to consider when taking out home insurance
How does home insurance work in Australia?
In general, homeowners in Australia can access two main types of coverage for their properties. These are:
1. Building insurance
This type of home insurance policy covers the physical structure of the house, along with its fixtures. The comparison website Finder defines fixtures as "items that are firmly attached to the home and difficult to remove," adding that these are things that homeowners would not normally bring with them should they decide to move. These include baths, toilets, sinks, kitchen counters and cabinets, solar panels, floor and wall tiles, and heating and plumbing systems.
2. Contents insurance
This policy protects the homeowner's personal belongings and can also include fittings in the home. Finder describes fittings as things that are "temporarily attached to the property or free-standing items, which can be removed." Unlike fixtures, homeowners can take fittings with them should they decide to move elsewhere.
Furniture, unfixed appliances, curtains and blinds, potted plants, and artworks are examples of fittings. Although matching the description of fittings, carpets – particularly the fitted versions – are often considered fixtures by most home insurance companies.
Australian homeowners are advised to get a combination of building and contents insurance for their properties to have complete coverage. Many insurance providers also offer bundling discounts, allowing policyholders to save on premiums.
Read more: One in three Aussies only review home insurance when they move
What does home insurance cover?
Most home insurance policies offer financial protection if the property's physical structure and its contents are damaged or destroyed due to the following events:
Fire and explosion
Storm and rainwater
Lightning strikes
Earthquakes and tsunamis
Falling objects such as trees
Theft and vandalism
Bursting pipes
Coverage for floods, accidental damage, and electric motor burnout are often offered as add-ons and can raise premium prices accordingly. Property owners can also purchase legal liability coverage, which provides financial protection against claims of bodily injury or property damage within their home's premises.
Read more: Is flood insurance worth having in Australia?
Sum-insured vs. total replacement
Home insurance coverage also comes in two main types:
Sum-insured cover: This is where compensation is based on the estimated cost of rebuilding the home if it was entirely destroyed.
Total replacement cover: This provides coverage for the overall cost of repairing or rebuilding the home to the same standard.
For homeowners who have availed of a combined policy, they can assign both their house and personal belongings a separate sum insured amount or the total amount the insurer will pay to repair or replace the home and its contents. Property owners may also be able to select a different excess for building and contents claims.
Read more: What impact is climate change having on insurance rates in Australia?
How much does home insurance cost?
Premium prices for a home insurance policy are influenced by several factors. These include the type of coverage (building, contents, or both) and additional coverage (flood, accidental damage, and motor burnout). The home's location and its features, along with the homeowner's claims history, can also affect insurance costs.
Because these parameters can vary significantly for each policyholder, it is difficult to provide an accurate estimate of how much home insurance premiums cost. According to the financial comparison websites Insurance Business checked out, building insurance can start at $800 and exceed $4,000 annually, while contents insurance can range from $300 to above $800 a year.
To get an idea of how much home insurance costs across Australia, Finder's research team calculated the average annual home and contents insurance premiums for each state using policies on its database. The figures below are based on $500,000 worth of building cover and $100,000 for the contents of a three-bedroom house. The values are up to date as of August 2022.
| | | | |
| --- | --- | --- | --- |
| State/Territory | Building insurance | Contents insurance | Combination |
| New South Wales | $138.64 | $46.22 | $160.75 |
| Victoria | $140.67 | $63.95 | $160.28 |
| Queensland | $143.86 | $40.15 | $160.63 |
| South Australia | $101.79 | $41.67 | $126.39 |
| Western Australia | $140.43 | $44.02 | $159.78 |
| Australian Capital Territory | $93.91 | $36.38 | $113.80 |
| Tasmania | $97.59 | $36.88 | $118.80 |
| National average | $122.41 | $44.18 | $142.92 |

How much building coverage do Australian homeowners need?
Ideally, building coverage should be able to pay the cost of repairing or rebuilding the home at the same quality before it was damaged. There are two common methods used for estimating this value. These are:
Cost-per-square-metre: This estimation is based on the property's size and the materials used. Elemental estimating: This is based on several parameters, including when the house was built, the quality of internal fixtures and fittings, and if the house was built on a slope.
Read more: What Australian homeowners need to know about underinsurance
How much contents coverage is enough?
Insurance providers suggest that a good way to find out how much contents coverage is actually needed is by keeping receipts of all the items bought for the home and calculating the monthly spending, which can help provide an estimate of the total limit.
Some websites provide a personal property inventory checklist to help homeowners determine how much coverage they need. The belongings that can be included in the inventory are:
Furniture – beds, dining chairs and tables, sofa sets, wardrobes
Home accents – carpets, curtains, cushions, beddings
Appliances – fridges and freezers, stoves and ovens, washing machines
Kitchenware – cookware, cutlery, dinnerware
Gadgets – laptops, mobile devices, TVs
Clothing and fashion accessories
Toys, antiques, ornaments
What are the top home and contents insurance providers in Australia based on customer satisfaction?
To find out which home and contents insurance companies in the country ranked best in terms of customer experience, Insurance Business referred to Australia's leading consumer opinion platform Product Review. The website allows home insurance customers to rate insurers based on their actual experience of dealing with these firms using star ratings, with five stars being the highest. Policyholders can also rate other aspects of a company's services, including transparency, value for money, and customer satisfaction.
For the first list, Insurance Business limited the rankings to the best home and contents insurance companies with at least 1,000 reviews. We also created a separate list for home insurers with less than 100 reviews.
Read more: What impact are home insurance claims having on Australian finances?
These are the top home insurance companies in Australia based on feedback from more than a thousand customers compiled by Product Review. All details are up to date as of October 2022.
Australian Seniors
Customer satisfaction rating: 4.7 stars from 1,601 reviews
The over 50s insurance specialist Australian Seniors received nearly perfect scores in transparency (4.6), value for money (4.6), and customer service (4.7) from more than 1,500 satisfied clients. Customers commended the insurer for having consultants who were very efficient in getting back to them and very understanding of their situation.
Some clients were also impressed with their consultant's extensive knowledge about seniors' affairs, with one user noting that the customer service representative they dealt with had a good working knowledge of retirement community housing.
In terms of pricing, reviewers said Australian Seniors offered more affordable policies compared to other insurers. Clients also applauded the company's digital channel, saying "organising their insurance online is quick and easy."
Youi
Customer satisfaction rating: 4 stars from 1,276 reviews
Queensland-based insurer Youi got high marks in customer service (3.9), value for money (3.7), and transparency (3.6). The firm's home insurance portfolio includes building and contents insurance, which can be purchased separately, and landlord insurance.
The insurance company received positive reviews for having "knowledgeable, thorough, and helpful" representatives and assessors, and for providing comprehensive quotes that allowed policyholders to know what exactly there were insured for.
However, there was also negative feedback, particularly with the claims processing time, which some say can take months.
Budget Direct
Customer satisfaction rating: 3.9 stars from 1,800 reviews
Budget Direct received high scores in terms of value for money (4.0), customer service (3.9), and transparency (3.8). Apart from home and contents policies, the insurer offers landlord and renters insurance.
Customers liked how easy it was to file an online application, and the "patient and friendly" customer service representatives, who "answered all their questions and helped them decide which limits they wanted." Clients can also skip coverage they did not need such as flood insurance.
Most negative feedback, however, was centred on the lengthy claim process and the sharp increase in annual premiums.
Here's the list of the top home and contents insurers with less than a hundred reviews:
Honey Insurance
Customer satisfaction rating: 4.6 stars from 57 reviews
Insurtech firm Honey Insurance achieved nearly perfect scores in customer service (4.9), transparency (4.7), and value for money (4.7). Clients praised the firm's customer service representatives who were responsive and easy to communicate with, with one reviewer saying, "they treat you like a human, not just a number." Reviewers also appreciated how easy it was to sign-up and use the company's website. Some liked that they got a good deal on their home and contents coverage.
ahm
Customer satisfaction rating: 4.4 stars from 21 reviews
ahm got high marks from clients for its home and contents insurance policies, scoring 4.7 in value for money, 4.3 in customer service, and 4.1 in transparency. Reviewers commended the insurer for its convenient online application process, which allows them to set up their policy in minutes and for having affordable premiums.