What Australians need to consider when taking out home insurance | Insurance Business Australia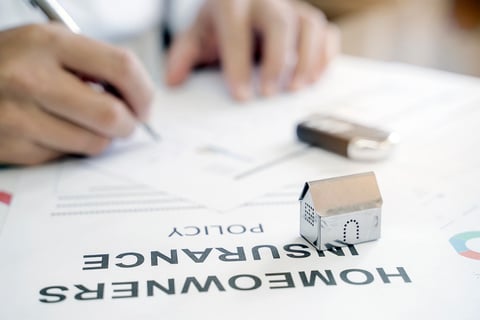 For many Australians, the home is likely one of the most significant and valuable assets they will ever own and for investments of this magnitude, it pays to get protected. That is the purpose of home insurance. This type of coverage, however, comes in several forms and the key to finding a policy that fits one's needs is to understand the different levels of protection available.
What are the different types of insurance available for Australian homeowners?
In general, homeowners in Australia can access two main types of coverages for their properties – building insurance and contents cover.
Building insurance covers the physical structure of the house, along with its fixtures. Comparison website Finder defines fixtures as "items that are firmly attached to the home and difficult to remove," adding that these are things that homeowners would not normally bring with them should they decide to move. These include baths, toilets, sinks, kitchen counters and cabinets, solar panels, floor and wall tiles, and heating and plumbing systems.
Read more: What impact are home insurance claims having on Australian finances?
Contents insurance, meanwhile, protects the homeowner's personal belongings and can also include fittings in the home. Finder describes fittings as things that are "temporarily attached to the property or free-standing items, which can be removed." Unlike fixtures, homeowners can take fittings with them should they decide to move elsewhere.
Furniture, unfixed appliances, curtains and blinds, potted plants, and artworks are examples of fittings. Although matching the description of fittings, carpets – particularly the fitted versions – are often considered fixtures by most insurers.
Australian homeowners are advised to get a combination of building and contents insurance for their properties to have complete coverage. Many insurance providers also offer bundling discounts, allowing policyholders to save on premiums.
For those taking out a loan, most lenders include home insurance as a requirement.
Renters, meanwhile, only need contents coverage since getting building insurance is the responsibility of the property owner. However, there is also a separate kind of coverage available for landlords – called landlords' insurance – designed to provide financial cover for loss or damage to a rental property and its contents.
What does home insurance cover?
Most home insurance policies offer financial protection if the property's physical structure and its contents are damaged or destroyed because of the following:
Fire and explosion
Storm and rainwater
Lightning strikes
Earthquakes and tsunamis
Falling objects such as trees
Theft and vandalism
Bursting pipes
Coverage for floods, accidental damage, and electric motor burnout are often offered as add-ons and can raise premium prices. Property owners can also get legal liability coverage for financial protection against claims of bodily injury or property damage within their home's premises.
Read more: What Australian homeowners need to know about underinsurance
Home insurance coverage also comes in two main types: sum-insured cover – where compensation is based on the estimated cost of rebuilding the home if it was entirely destroyed – and total replacement cover – which provides coverage for the overall cost of repairing or rebuilding the home to the same standard.
For homeowners who have availed of a combined policy, they can assign both their house and personal belongings a separate sum insured amount or the total amount the insurer will pay to repair or replace the home and its contents. Property owners may also be able to select a different excess for building and contents claims.
How much does home insurance cost?
Several factors impact the cost of home insurance, including the type of coverage (building, contents, or both) and additional coverage (flood, accidental damage, and motor burnout). The home's location and its features, along with the homeowner's claims history, can also affect premium prices.
Because these parameters can vary significantly for each policyholder, it is difficult to provide an accurate estimate of how much home insurance premiums cost. According to some financial comparison websites, building insurance can start at $800 and exceed $4,000 annually, while contents insurance can range from $300 to above $800 a year.
Read more: Climate Council forecasts 1 in 25 Australian homes uninsured by 2030
How much building insurance coverage do homeowners need?
Ideally, building coverage should be able to pay the cost of repairing or rebuilding the home at the same quality before it was damaged.
There are two common methods used for estimating this value – cost-per-square-metre – where estimation is based on the property's size and the materials used – and elemental estimating – where estimation is based on several parameters, including when the house was built, the quality of internal fixtures and fittings, and if the home is built on a slope.
How much contents insurance coverage do homeowners need?
According to experts, a good way to find out home much contents coverage one actually needs is by keeping receipts of all the items they bought for their home and calculating the monthly spending, which can help provide an estimate of the total limit.
Homeowners can also complete a personal property inventory to determine how much coverage they need. The belongings that can be included in the inventory are:
Furniture – beds, dining chairs and tables, sofa sets, wardrobes
Home accents – carpets, curtains, cushions, beddings
Appliances – fridges and freezers, stoves and ovens, washing machines
Kitchenware – cookware, cutlery, dinnerware
Gadgets – laptops, mobile devices, TVs
Clothing and fashion accessories
Toys, antiques, ornaments
Read more: Why home insurance is one of the most popular types of insurance
Consumer advocacy non-profit CHOICE has this tip for homeowners who want to find out the sum insured figure for their personal belongings: "Go through every room and estimate how much it would cost to replace each item, including commonly overlooked items like crockery and cutlery, bed linen, books, CDs and DVDs, clothing, and footwear."
"Contents policies usually set a limit for valuable items, such as up to $1,000 per item and up to $5,000 in total for jewellery," the organisation added. "If you have items that exceed the limits, you need to list them separately with your insurer. If you don't, you won't be able to claim any higher than the standard sub-limit, regardless of how much your valuables are worth."
How can Australian homeowners find the right home insurance that suits their needs?
Experts recommend that homeowners consider the type of coverage their home needs when choosing the right coverage. Residents of flood-prone areas, for example, are advised to get an insurance policy that provides flood cover, whether it is a standard inclusion or an add-on.
"Flood cover has utmost importance when your house is located in a flood risk zone, [for example], the area that has a lake, river, creek, or other natural watercourse that can potentially inundate your property," according to the price comparison website Compare the Market. "It is crucial that you understand flood risk and the types of damage covered."
Read more: Is flood insurance worth having in Australia?
"Many insurance policies now include flood cover as default, regardless of where you live," CHOICE noted. "Some insurers still include it as an optional extra, while a few insurers let you opt out, although this is usually at their discretion. If you live on top of a hill you might gripe about having to pay for cover you don't need, but if your risk is low then flood cover will make up a negligible percentage of your premium."
Additionally, experts reminded policyholders to carefully read their policies' product disclosure statement (PDS), which tells what their insurance covers and what is excluded. The PDS may also include buzzwords and jargon that may be new to them, so it is advisable for homeowners to consult their insurance agents for any questions and clarifications.