How did COVID-19 impact SMEs' insurance purchasing behaviour? | Insurance Business Australia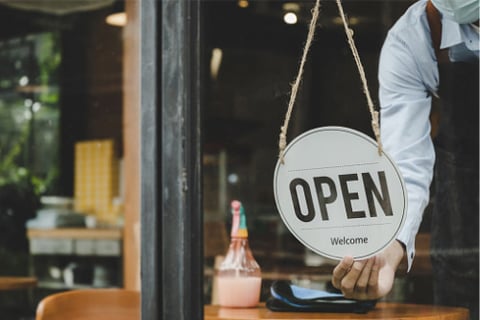 Nearly two-thirds of small and medium enterprises (SMEs) in Australia have altered their business models to remain resilient amid the unstable environment caused by the COVID-19 pandemic. However, Vero's latest report found that only around one-third of those SMEs have changed their insurance purchasing behaviour.
Vero's latest report gathered data from 1,500 Australian SME business owners and decision-makers to gain insight into how the pandemic impacted their business operations, insurance purchasing behaviours, and perceptions of the insurance industry.
It found an increase in the number of SMEs changing their business model, products, and services; going digital; and considering further alterations – with over 80% of the respondents saying that they will keep all or some of the changes they have made to their business, up 9% from this time last year.
A majority (87%) of those planning to retain all changes have talked to their insurance broker, but only 57% of those planning to maintain some changes have contacted their broker.
Read more: ICA releases measures to improve commercial insurance for SMEs
Anthony Pagano, head of commercial intermediaries at Vero, said the insurer's latest data reflects a risk that many SMEs are underinsured or inappropriately insured due to the changes they had made, and might not have considered the material implications to their insurance program or business.
He advised brokers to look into the future and understand which changes their clients plan to keep and areas where they will revert.
"Broker clients are more likely to have increased or tweaked their insurance, while direct are more likely to have cancelled, showing the value a broker can bring in navigating businesses through difficult times," he said.
When asked what SMEs are worried about since the pandemic started, COVID-19-related concerns unsurprisingly dominated the list, in particular, the pandemic's long-term impact on the economy (39%). Other concerns were employees' mental health, maintaining COVID-19-safe practices, and managing vaccination status.
Meanwhile, more than half (52%) of the respondents said the pandemic made them value their insurance more than pre-pandemic, mainly insurance covers related to pandemic situations such as restarting after suspended operations, ongoing equipment maintenance, and covering employees who are working remotely.
Therefore, Pagano advised brokers to "expand their conversations beyond just physical risks such as exposure to fire and look into insurance ramifications for issues such as remote working."