How can insurers use data ethically and responsibly? | Insurance Business Australia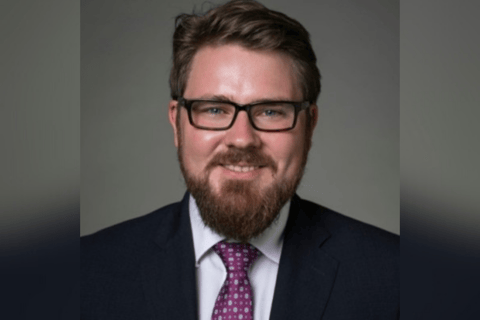 The capturing, processing and analysing of data are central to an insurance company's business. These data opportunities also bring multiple challenges in the claims area around customer interactions and engaging with customers in an ethical fashion.
Michael Storozhev (pictured), head of global insurance product and underwriting for the Cover-More Group, is a panellist at the upcoming 2022 ClaimsTech Summit Australia.
"I'm really excited about this event and it's a real honour to be part of it," he said.
First and foremost, Storozhev said, ClaimsTech is an event focused on customer centricity. He said the different insurance company departments, including product designers and claims teams all talk a lot about customer centricity, but so often they do it separately.
"I sometimes feel that this discussion is held in isolation," he said.
"So, for me, one of the main reasons why I'm so excited about the event is because it's a chance to bring a lot of those conversations together," he said.
Read next: What's the "huge" opportunity in the claims area?
The ClaimsTech summit is the country's leading ClaimsTech event putting the spotlight on the latest challenges in the sector. The summit also focuses on innovations and tech tools that can streamline claims handling, facilitate more effective communication with customers and achieve operational efficiencies.
When Storozhev stands back and looks at how the insurance industry's relationship with data has changed during the last few years, the four 'Vs' analogy comes to his mind.
"So, volume, variety, velocity, veracity - because everyone in an insurance company will say that things have just been accelerating so quickly," he said.
There's also a recognition, he said, that traditional data sources, like the nicely structured policy database, aren't enough to provide insurance companies with the whole business picture anymore.
"I remember reading a report a while back that said 90% of data is unstructured and so it's often overlooked," said Storozhev.
Today, what excites the Cover-More head is the huge opportunities for different parts of the insurance business to access information and data from written reports, underwriting reviews and the free text descriptions.
This information, he said, can then guide product design and system efficiencies to improve the entire value chain for the customer's benefit.
However, with all this powerful information comes great responsibility.
Read next: Customer focus most important emerging trend for brokers - expert
"The one thing that I'm really impressed with in the insurance industry lately is that there's a greater focus on the ethical and responsible use of data," he said.
"There's a lot of data out there, there's a lot of ways of using data and it might be the next game changer. But if you can't implement it, then what benefit will it really provide?" he added.
Storozhev said it's extremely important for everyone working in insurance companies to think about privacy issues whenever they start using data.
"The most dangerous thing is to assume that it's just someone else's responsibility within the company. It's everyone's responsibility," he said, "So that it becomes a sustainable and trusted product for customers."
Storozhev said that with the democratisation of predictive analytics an insurance professional doesn't need to understand code or have a statistical degree to use data. With that in mind, he said, it's important for companies to instil a culture of responsibility in terms of using data.
"Just because you've got data doesn't mean you can do whatever you want with it," he said.
"With that sort of power also comes the danger of misusing data if you don't think about some of these risks," added Storozhev.
One challenge for insurance companies as they gather more data is how to be transparent and ensuring customers know what it will be used for.
"100% of customers tick that box saying they have read the PDS simply because they have to do that to buy a policy," Storozhev.
While research shows that many customers probably haven't read the policy wording.
Cover-More's customer research investigated ways of making sure customers actually engage with and absorb the information associated with a checkbox.
"It was interesting to see how much customers would resonate when you use punchy, interesting information and keep the interaction transparent," said Storozhev.
"Then they can make a choice whether they want to opt in to use that service and get value out of it? Or, if they're not comfortable, opt out," he said
The 2022 ClaimsTech Summit Australia will take place at the Swissotel Sydney on March 03. The event will unite Australia's top insurance companies and feature panel discussions, case studies and presentations addressing the most pressing issues in claims, with the goal of promoting innovation and adapting to the changing business environment. You can register here.