The "millennial mindset" and what it means for insurers | Insurance Business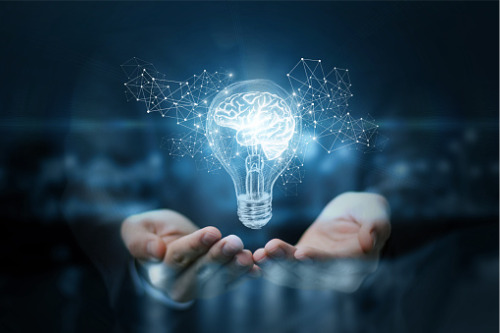 The "millennial mindset" is transforming the insurance industry and only the companies that adapt will succeed, according to Easwaran P R, director of insurance industry practice at Capgemini.
On the back of the company's annual World Insurance Report, P R noted there has been a shift among consumers from traditional insurance providers towards digital channels, with businesses needing to adapt in order to succeed – something that goes hand-in-hand with the "millennial mindset".
"The topic of this year's report is the changing millennial mindset," he explained. "The millennial mindset is a group segmentation of age, where we say a millennial is between 23 and 38-years-old – what we call the tech-savvy generation."
P R says all generations are adopting to a millennial mindset, which is characterised by conducting research online before purchasing a policy.
"We can see a significant change in the generations moving towards digital channels because they've been forced to due to COVID-19. Even now, they're all in the world of thinking 'what could be the future?' They're not moving around when they're shopping, they're not physically going to the malls," P R continued.
"The mindset has changed, and we see a major trend in the customer experience where they want the entire journey with just a single click of a button. A journey where even with buying insurance, they want ease in terms of getting the policies at the right time and also getting information on what is being covered in every sense, right away."
Read more: Are cloud-based technologies and AI the future for insurance?
This change in consumer behaviour, he says, is weakening the "old, traditional" way of selling insurance, which has often been reliant on in-person meetings.
"This is very important for the insurers to focus on," he said. "Insurers need to know how they can enable their digitalisation to create a single platform that will enable customers to have a single journey with a positive experience," he continued
"Consumers of all ages are increasingly trusting themselves to research insurance and products. They are also now trusting non-traditional insurers, as they're turning to big tech and manufacturers to deliver innovative, personalised offerings that will enhance the customer experience."
In order for the insurance industry to succeed in the future, especially in a post-pandemic world, P R says businesses will have to reinvent themselves according to emerging trends.
Read next: icare uses history to help workers shape the 'new normal'
Drastic changes in consumer behaviour have been observed as rapidly as every six months, which P R believes emphasises the need for insurers to change on demand.
"A lot of surprises are coming up, so insurers are now relying on using technology to address this," he explained. "Although they are investing a lot in digitalisation and trying to retain their customers, our report says they don't have the right tools and technologies to predict at what time the customer might require the product and when to reach out to them through proper channels."
Creating online experiences that provide hyper-personalised services to consumers is vital, according to P R's report, as well as diminishing the "one size fits all" attitude towards products.
"The 'one size fits all' attitude is definitely redundant," he said. "Now, there's a demand for a hyper-personalised experience.
"The takeaway from this report is that it is incumbent for insurers to target well-informed customers by transforming into inventive insurers and utilising data to create a hyper-personalised experience and engagement."