2021 lockdown: Insurers respond to customer and adviser needs | Insurance Business New Zealand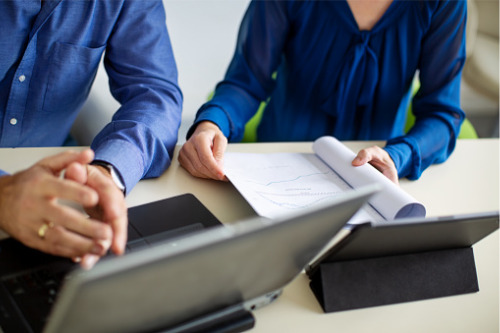 Auckland is set to remain in lockdown for at least another week, and although an 'in principle' move down alert levels has been scheduled for midnight on Tuesday, a move towards a more 'normal' Alert Level 1 still seems distant for Auckland advisers and businesses.
This has resulted in increased enquiries to insurers about hardship support options, and insurers have also been focusing on ways to further support their adviser channels. As the 'snap lockdown' starts feeling very similar to April 2020, Suncorp New Zealand said it has seen a "marked increase" in enquiries around support, and recently donated $150,000 to support community resilience in response.
"Since the August 2021 lockdowns began, Suncorp New Zealand has seen a marked increase in customers reporting financial hardship and seeking support," a Suncorp spokesperson told Insurance Business.
"Prior to the pandemic, the company received 5-10 financial hardship related requests from customers per week. The August lockdown has seen this increase to between 40-50 customer enquiries a week, with between a 20% and 40% increase week on week."
Read more: Insurers in lockdown: "this will be a very tough time"
It seems likely that insurers will be faced with even higher levels of enquiries throughout the course of this week, and, according to life insurer Cigna, advisers have also been increasingly asking about support for customers in tough times.
Cigna general manager of distribution David Haak said that Cigna had been keeping in close contact with its adviser channel, and had progressively rolled out a range of tools to ensure they have the most up to date information on the insurer's offerings. He noted that while this lockdown has been difficult, everyone was "better prepared" this time around, and he had been "impressed" with how resilient the channel had proven to be.
"The enquiries that we've received from advisers are primarily regarding what support is available to their customers, if either the entire country or various different regions were to face an extended lockdown," Haak said.
"Having easily accessible support in place for advisers and customers is a key part of how we partner with them. We recognise that advisers and their customers have unique needs, and so our team have been tailoring their support measures, which have included online training sessions and wellbeing courses."
"Our team have been in regular contact with their networks of advisers to make sure they have the support they need to be there for their customers," he explained. "Advisers did a lot of hard work last year adjusting to new ways of working and embracing digital technologies, and, as a result, everyone was more prepared this time around and knew what to do. However, it's fair to say we've all found this lockdown difficult."
Haak noted that Cigna has been increasing its investment into its adviser channel at a steady rate over the last few years, and recognises that good financial advice is vital to ensuring good customer outcomes. He said that supporting advisers would remain a key part of Cigna's strategy, along with further investment into digital capability.
Read more: How insurers are supporting their advisers during lockdown
"I've been particularly impressed by advisers' resilience through this lockdown, and it's been great to see them embrace new tools including our eApp this year," Haak said.
"We've seen strong growth as we've connected and partnered with advisers over the past two years, and our distribution team has scaled up significantly to support this. We're continuing to look for new opportunities to further grow these partnerships and to get more New Zealanders better protected."
"Having access to good quality financial advice has never been more important to ensuring New Zealanders have the right level of cover for their needs," he added.
"The adviser channel is key for Cigna, and we want to make sure we're partnering alongside advisers to support both their customers and their businesses at this time."
Another insurer which recently updated its adviser benefits is Asteron Life, which is now offering its Best Doctors package to eligible advisers and their customers - a benefit that was previously only available to customers with disability insurance products.
Graham Hill, executive manager life distribution at Asteron Life, said that the move had received "glowing feedback" from the advisers who used it, particularly as customers have been dealing with significant uncertainty around the pressures on the medical system, and what services they are able to access under various alert levels.
"COVID-19 has put the spotlight on the importance and value of virtual medical care, and we're delighted to be able to extend this benefit to life insurance advisers absolutely free," Hill said.
"Life insurance is about providing support to our customers when they need it, and the Best Doctors service enables our customers to make medical decisions with confidence when they are going through a tough time."