A broker's journey away from debt and into insurance | Insurance Business New Zealand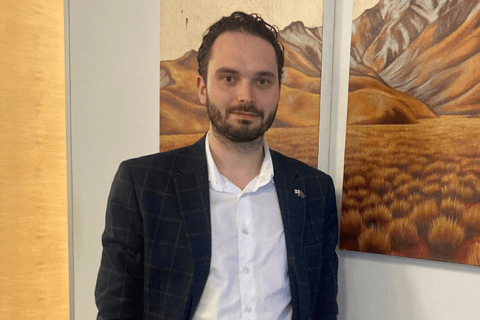 Jarrad Coleman (pictured), an account manager at Aon New Zealand, says insurance broking chose him – here the rising star shares his journey.
"I left school at 16, which is the standard age in the UK," recalled Coleman, who started out as an insurance technician in Britain before transitioning into an account executive role 10 years ago.
"I was planning to go to college; however, I became aware of an opportunity of a role at a family friend's new insurance company in London. I thought I might as well cut out the middleman and start my career without student debt, so that is what I did."
Prior to joining Aon in New Zealand, Coleman was with Lloyd's brokers Bennett Gould & Partners and United Insurance Brokers. He came onboard Aon in 2017.
When asked why he picked broking out of the many roles within the insurance industry, Coleman said he enjoys the hustle that comes with winning business and that it was broking that found him, instead of the young executive seeking that particular function.
Read more: Insurance Business New Zealand Rising Stars 2022
Now part of the industry for more than a decade, Coleman has had his share of lessons and difficulties.
"The toughest challenge for us in Wellington is capacity, along with lack of options in the market, so our ability to offer variety to our clients is sometimes limited," he told Insurance Business.
Last year, the insurance market saw the withdrawal of capacity in certain areas by some insurers, leaving capacity tight while sub-limits were applied to cap overall exposures. Additionally, information requests from underwriters became more detailed and rigorous.
According to Aon's Q2 2022 Global Market Insights Report, capacity in Asia-Pacific in the period was relatively stable across most products except for cyber and property exposed to natural catastrophe.
Read more: What challenges are facing the insurance markets today?
Aside from capacity woes, Coleman has also had to overcome issues that up-and-coming brokers tend to face.
"I have been in the industry for 11 years now, and while being a young broker was tough initially due to concerns on my relative lack of experience or perhaps client perceptions, as time goes on, these concerns have faded," he shared.
"My biggest learning has been transitioning from reinsurance to direct insurance, and learning how to communicate insurance to the layman."
For Coleman, the most rewarding part of his job is securing new business. "[That] means the client is happy, my manager/branch is happy, so I am happy," said the account manager.
In New Zealand, Aon operates about 70 branches, from up in Kerikeri all the way down to Invercargill.