Time for an insurance industry rebrand? | Insurance Business New Zealand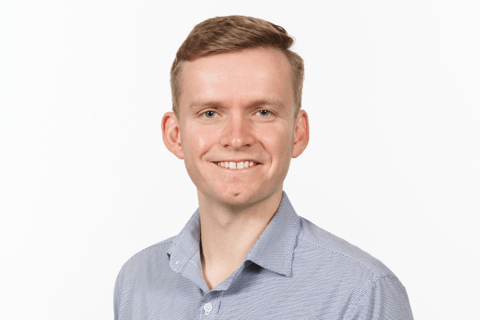 Insurance has long had a bad rap as an industry, but "idealistic millennial" Stephen Cantwell (pictured) has not lost all hope that the sector – which, in his view, offers a unique proposition that not many industries can – will be able to change its image.
Cantwell, who moved from Australia to New Zealand in 2016 to join rural insurer FMG (Farmers Mutual Group), believes there is a huge opportunity to hammer home the message that insurance does make the world a better place. To that end, his choice of employer was no coincidence.
"My grandparents on both sides of my family were farmers," the rising star, who turns 30 in a couple of months, shared with Insurance Business. "That's where I got the interest in agriculture, even though I grew up in the city. I studied agricultural science and international development. When I finished that degree, I was thinking, 'OK, let's take on a new challenge'.
"I thought I was young and it was a good chance to move outside of Melbourne and outside of Victoria. The website I was using to find a job also had New Zealand roles in there, and I was browsing and I clicked on FMG. And the story of FMG, I just found so interesting and quite inspiring, to be honest. This is a business that was formed by farmers for farmers in 1905, with the pure purpose of supporting the rural communities."
For Cantwell, currently head of client strategy and advice services at the mutual, it was an alignment of the values of community and supporting each other.
"It's quite a good natural fit for insurance as a whole," he continued. "I think when we strip down what insurance is, it's actually helping each other out in times of need. We don't often think about it that way. We love thinking about all the technicalities and the complexities of insurance, but when you break it down to its fundamentals, it's really just supporting each other in time of need by everyone putting some money aside to distribute towards others when they really need it the most.
"[Having studied] agriculture, that was a big thing I wanted to continue, having an interest in farming. But I also had an interest in that social and community side of it, and that's why I studied international development. I always found that really quite interesting and really aligned with my values of being an idealistic millennial wanting to make the world better."
Read more: "Part of the opportunity and challenge is to make our sector attractive"
Last year, Cantwell not only finished his Master of Agribusiness degree but also bagged the Young Insurance Professional of the Year prize at the ANZIIF (Australian and New Zealand Institute of Insurance and Finance) New Zealand Insurance Industry Awards. Passionate about learning, the FMG executive said he was able to quickly learn about the insurance side of things with the help of people in the industry.
"Different people learn in different manners," declared Cantwell. "But, for me, how I was able to pick it up relatively quickly is that there's a lot of people who have a wealth of knowledge about insurance and they're very happy to open up and share what they know. If you're willing to listen, recognising that there is a lot more to know than what's at the surface of insurance, and you go in with that attitude, then it can be easy.
"The insurance sector is a lot more fascinating than people give it credit for. It does seem quite plain at first, but the more you learn about it, the more interesting you find it. FMG has been really supportive to put me in a variety of roles to make sure that I keep having that opportunity to learn. If I can keep learning new areas and be in a great team surrounded by great people, I'm happy."
Cantwell went on to suggest that the challenge isn't to make people stay in the industry but how to get others to even consider joining, and he thinks advocating for the sector is one way to go about it.
He told Insurance Business: "If we can get the people in the industry to be the biggest advocates, that really helps… I think the insurance industry has a really good chance to rebrand itself. When you look at insurance from the outside, you think of it as very corporate, very 'suit and tie', but when you get into it, it really fits that idealistic way of making the world better.
"Insurance is a great tool with which we can actually bring people together. Making sure we can help make it accessible and get that equality throughout is something that really resonates with people my age and younger. I think if the insurance industry can brand itself in that manner, it'll be quite an attractive industry for a lot of people and we'll draw good people in as well… I think it's a massive opportunity."