ANZIIF reveals winners of 2019 NZ Insurance Industry Awards | Insurance Business New Zealand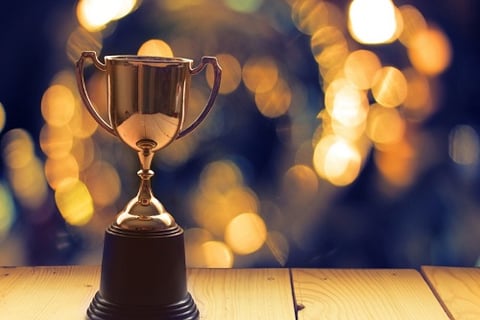 The Australian and New Zealand Institute of Insurance and Finance (ANZIIF) has revealed the winners of this year's New Zealand Insurance Industry Awards.
The event, which was attended by 400 insurance professionals, celebrated the achievements of outstanding individuals and companies in the industry.
The companies that picked up an honour at the awards night included Insurance Advisernet New Zealand for Large Broking Company of the Year, Runacres Insurance for Small-Medium Broking Company of the Year, Delta Insurance for Underwriting Agency of the Year, Vero for Intermediated Insurance Company of the Year, Fidelity Life for Life Insurance Company of the Year, Suncorp New Zealand for Excellence in Workplace Diversity and Inclusion, and AA Insurance for Direct General Insurance Company of the Year and Innovation of the Year.
Sedgwick New Zealand also won Professional Services Firm of the Year, while JB Hi-Fi was named Service Provider to the Insurance Industry.
Read more: ANZIIF announces finalists of 2019 New Zealand Insurance Industry Awards
Paul Smeaton, chief executive officer of Suncorp NZ, said their award highlighted the company's strategic focus on building an inclusive and diverse workforce to enable greater innovation, better responsiveness to customer needs, improvements in business performance, and employee engagement.
"We set ourselves a goal of creating a workplace that is as diverse, talented and passionate as the communities in which we live and work. To deliver on this, we have targeted four focus areas: inclusion, gender equality, age diversity and cultural inclusion. I'm delighted our progress has been recognised by ANZIIF," Smeaton said.
Chris Curtin, chief executive of AA Insurance, also commented on the two awards that they received at the event – highlighting that "a company is as good as its people, and integrity has its own financial rewards."
"So, if we do the right thing - be fair to our customers and our staff, treat them as people and not just ways to generate profit - then strong business performance will be an outcome," he added. "These learnings are at the heart of AA Insurance, so it's fantastic to be recognised by the industry with these awards, especially given the calibre of the competition."