"As an industry, we're being challenged as never before" | Insurance Business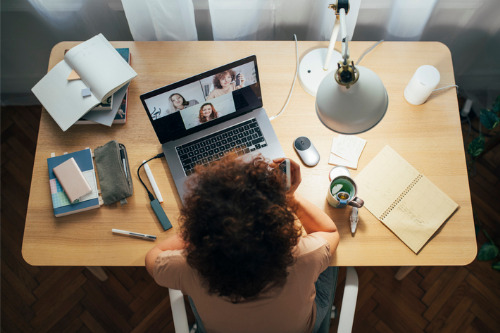 New Zealand's first ever virtual Women in Insurance event wrapped up this week, with speakers including Stuff CEO Sinead Boucher, IBANZ CEO Mel Gorham and Kato'one Kaho, digital delivery manager at AA Insurance.
The event was introduced and chaired by Teressa Betty, president and director of the NZ & PI Chapter at RIMS (Risk and Insurance Management Society NZ). Betty introduced the agenda, described as "extremely topical" in our current challenging times, with conversations focusing on everything from risk taking to networking, mental health and the importance of change coming from leadership.
Betty kicked off the event with some thoughts on our current predicament as we grapple with a "tricky" virus, and the changes to working life which have followed as a result. She noted that a 'people first' approach to every aspect of business has never been more important - something which needs to come from the leaders within every organisation.
Read more: Revealed - NZ Women in Insurance Awards winners
"As an industry, we're being challenged as never before as COVID-19 infects the entire world," Betty said.
"Our businesses, customers and clients are all having to adapt and pivot, very often in real time, as we face the myriad of challenges that COVID-19 has thrust upon us."
"I'd suggest that we've never before needed to be more mindful and more deliberate about taking a 'people first' approach to leadership, and being acutely and constantly aware as to how we are going about that," she continued.
"It's important to continue to foster an inclusive culture within our teams when so many are working remotely - and to be mindful that interacting virtually is a lot harder for some than others."
Betty said that organisations need to be taking time to examine their response to the pandemic, and to managing their risks. She said that, ultimately, businesses should live the message that has been echoed so widely throughout the country since the pandemic came to our shores - "be strong, and be kind."
Read more: World needs to change how it monitors, reacts to disease outbreaks, said researcher
"Understanding the dynamics of our team, the personality types and drivers of the individuals that make up our team, as well as their personal circumstances in order to be able to make allowances and concessions in these challenging times - that really does need to be a key part of a leader's day to day priorities," Betty said.
"It's not easy. But if it is done with deliberate thought and planned action, our people and our teams can survive these challenges and come out more resilient, more unified, and with a stronger and more inclusive culture."