Complaint processes: everything you need to know | Insurance Business New Zealand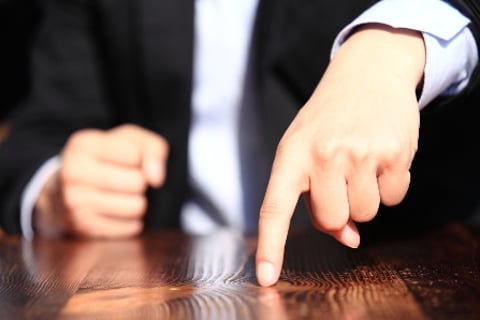 Handling an official complaint is a situation that no broker wants to deal with – and statistics show that, historically, very few have needed to. Adviser-related complaints brought to the Insurance & Financial Services Ombudsman (IFSO) have been extremely low since it began accepting adviser members in 2011, with a mere total of seven registered in its 2018 annual report.
Nonetheless, experts say understanding how to resolve complaints before they can reach the Ombudsman is very important – especially since most are resolved in their earliest stages, if they are properly managed. One of the most crucial stages of any complaint is the adviser's IDR (internal dispute resolution) process, and all advisers are required to be members of a dispute resolution scheme which can handle complaints on their behalf.
Trevor Slater, client director at the Financial Dispute Resolution Service (FDRS), explains the process of complaint handling, along with some of the methods that can be used to achieve a resolution.
"Under the Financial Service Providers (Registration and Dispute Resolution) Act of 2008, every financial service provider must be registered with a dispute resolution scheme," Slater explained.
"Ours is really quite a simple role – if you're using an insurance adviser and something goes wrong, a claim doesn't get paid, etc. and you are unable to resolve the complaint directly with that adviser, you can bring the complaint to us.
"Our process then includes everything from expressing our own viewpoint to initiating formal mediation, facilitation or shuttle negotiation, along with various other methods. If we cannot resolve the dispute, then we send it to an independent adjudicator who will make a decision that is binding."
Slater says that roughly 40% of its members are financial advisers, and just under 600 new advisers joined the scheme over the last six months. He says that complaints against advisers tend to be fairly low, and this is partially down to its ongoing education programmes and its hotline that advisers can call on for advice at any stage.
"The types of complaints we get are the same as they've always been, and those are typically something around disclosure – whether that be fees, commissions, or the need to disclose medical information," Slater said. "If we do get a complaint, we like to give the adviser feedback on how they can use that to improve their business. This can be around basic administrative things, such as sending a completed form to a client for double checking – something that seems minor, but can seriously impact a client at claim time if the information turns out to be incorrect."
Ultimately, Slater says advisers will continue to follow the same six-step process that they're following now, and he says complaints are likely to drop even further in light of the changing regulatory regime.
According to Insurance & Financial Services Ombudsman Karen Stevens, the relationship that advisers build with their clients is also of vital importance, and often means that many customers choose to bring their complaint to the insurer rather than the adviser.
"Clients do sometimes go to the financial adviser and claim they mis-sold a financial product, or provided incorrect advice," Stevens told Insurance Business. "But in most cases people would rather go against the provider, because there is usually a strong relationship between the client and the adviser that has been built up over a considerable period of time."
"Initially, we would ask the client whether they've been through the adviser's internal dispute resolution scheme," she continued. "If they haven't, we provide them with that information and send them back, which gives the adviser a firsthand opportunity to sort it out – and this approach usually works. Only a tenth of the complaints we receive come back to be fully investigated.
"By the time they complete the IDR process, they might also have a better understanding of why a product didn't perform the way they expected," she explained. "It may be that the adviser has done a perfectly fair and reasonable job, but the client has nonetheless lost money. We would then do an investigation and see if there's any room to negotiate an outcome, and if there isn't, we would make a decision after fully investigating and applying the relevant law.
"In some cases it may be that the law is really tough, but unfortunately, there is nothing to be done but apply it."
Stevens says the majority of complaints arise due to failed investments, leading the client to think they've been mis-sold a product. But such complaints usually aren't shaped well when it comes to identifying a breach of any statutory issues that a financial adviser has towards the client, and often come down to a misunderstanding of the product itself.
She says the relationship between an adviser and a client is a vital part of how advisers operate, and that personal relationship means clients are more likely to target the corporate entities behind the product.
"It's interesting that in 75% of cases, we do not uphold them in favour of the consumer," Stevens said.
"We've had financial advisers as members of our scheme since 2011, and we kept expecting an exponential rise in financial adviser complaints – and that never happened. I do believe that's because of the special relationship that advisers have with their clients. Their clients generally don't want to make complaints about them, and advisers are very good communicators – if an issue arises, they can talk about it and get it sorted quickly. If they didn't have that relationship, things would be quite different."
Stevens says the low complaint level make sense, as the financial adviser should have done complete due diligence before they got to IFSO. Nonetheless, some consumers simply want to keep going even if they don't have a reasonable case – and Stevens says they're certainly entitled to do that.
"We also do a lot of work with our members to ensure that when they're dealing with a client, they use the right techniques to make sure they're fully informed about the product they're buying, and are fully aware of their obligations," she concluded.
"If they can get it all right upfront, there should be no need for somebody to have a claim declined and to have to bring us a complaint."