E-scooter injury claims cost ACC nearly $740,000 | Insurance Business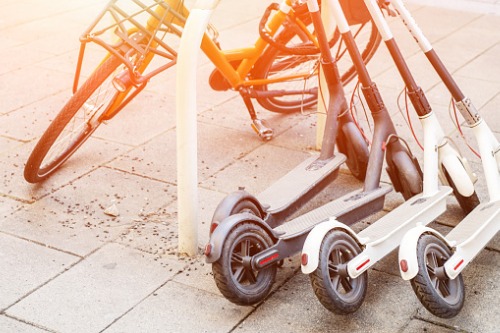 The Accident Compensation Corporation (ACC) has paid out $739,184 for all e-scooter related injuries since Lime's mid-October launch in the country, it has been revealed.
As of March 06, ACC had seen 1,486 e-scooter incidents, Stuff reported. The highest number of claims recorded since Lime's launch was 113 for the week beginning February 03.
Media reports later revealed wheels were locking up and throwing drivers off some scooters. After this, Auckland Council suspended Lime's scooter licence temporarily, while Lime also pulled its e-scooters from Dunedin at the same time. During the period from Feb 24-Mar 06 with Lime scooters off the streets in these two areas, there were just 28 e-scooter claims across the country.
Over the whole period, the publication detailed that e-scooter-related claims were most prominent in Auckland, with a total of 742 costing ACC $466,883. This was followed by Christchurch with 420 claims totalling $162,702. Dunedin, Hutt Valley, and the rest of the country had 324 claims costing ACC $109,599. The vast majority of claims suggest injuries were caused by a loss of balance/personal control.
Lime e-scooters have reportedly fixed their glitch and their ban was lifted by Auckland Council on March 07.
Lime's public affairs manager for New Zealand, Lauren Mentjox, said on Friday that safety was of "paramount importance."
"Unfortunately, like all forms of transportation, there is a risk that we work to mitigate but cannot entirely eliminate," she told Stuff. "Data shows scooters are a safe form of transportation, comparable to or safer than bicycles. But there are risks even if they are very small. We, therefore, recommend riders always put the safety of themselves and others before anything else when using any of our vehicles."