FSCL states disclosure stance | Insurance Business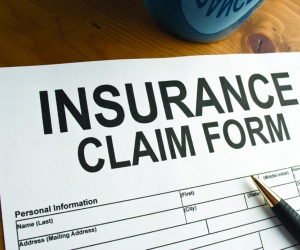 Dispute resolution service Financial Services Complaints Ltd (
FSCL
) has come out in support of the Insurance & Savings Ombudsman's recent stance on disclosure.
The ISO said last month that the New Zealand insurance industry needed to follow recent trends in Australia and the UK and
change the law relating to information a consumer discloses to an insurer
.
Ombudsman
Karen Stevens
said legislation would mean an insurer could only avoid a policy where it could show the non-disclosure was deliberate.
FSCL CEO,
Susan Taylor
, said while they didn't deal with the number of cases that ISO sees, she said she felt that it was an issue the government needed to review.
"Generally speaking I agree with the ISO that the current law can be unfair to consumers who accidentally or innocently leave out information that would be relevant to the insurer," Taylor told
Insurance Business
.
"If it can be established that the person accidentally or innocently left out information – and I think that can be sometimes a difficult issue to determine – then there should probably be some relief for the consumer, in particular where matters that haven't been disclosed are not related to the event claimed for."
Taylor said the proportionate response adopted in the UK where claim payouts are calculated with an adjustment made to include the difference in premium that should have been paid seemed to be a fairer approach.
"We are a step behind overseas jurisdictions like Australia and the UK.
"I think the government should be taking a closer look because the current law is very old. There have been, I think, two Law Commission reports saying it's time for the law to be looked at."
Taylor said she had heard anecdotally of cases where insurance companies avoided policies where information that hadn't been disclosed had nothing to do with the event being claimed on.
She said the Fair Insurance Code was a good attempt at addressing issues such as this by saying they won't act unreasonably when declining a claim.
"We thought it [FIC] was a good proactive step by the Fire & General companies but it does only apply to the Insurance Council members and doesn't include life and health insurers."